A discussion of how well regulators are actually doing - beyond the rhetoric - in terms of supporting and promoting regtech solutions for crypto, and how the private sector would engage with regulators on the topic. The proliferation and complexity of industry regulations has meant that reporting and compliance requirements have become much less straightforward.
Transcription
Robert Bateman:
Hello, welcome back. Thanks for joining us for our final session of Fincrime Global. I'm Robert Bateman, and I've been your host today. I'm the Head of Content here at GRC World Forums. Before we start our final session, I just wanted to say final thank you to blackdot, BioCatch, and trunarrative for supporting this event.
Robert Bateman:
We are now going to hand over to Pawneet Abramowski and Marcos Tinedo for an interview about the state of crypto regulations in 2022 and beyond, focusing on the USA and Europe. This is a very tricky topic which has been coming up a lot throughout the day. I hand over to Pawneet now, please take it away.
Pawneet Abramowski:
Thank you, Robert, and welcome. I'm glad we are going to be talking about this interesting topic. I'm Pawneet Abramowski, as Robert said. I have my own consulting firm, PARC Solutions LLC, and I'm an advisor and consultant with all different types of organizations. My background has been in law enforcement and I've spent over 25 years both working in the public and the private sector as a head of financial crime, as a chief compliance officer, where I've developed programs.
Pawneet Abramowski:
Now I work with a lot of startups and a lot of digital asset companies and providing them guidance and advisory services to help build their compliance programs in relation to financial crimes. And I am also a distinguished lecturer at Case Western university, actually, teaching in a master's level course for financial integrity. It covers all of the basics. I provide the information on how someone can be a good compliance officer, and we talk about the basics. I'm looking forward to this discussion along with Marcos.
Marcos Tinedo:
Hello. Well, thanks all for joining this session. I'm Marcos Tinedo, I'm located in Mexico, and now working as a compliance director in Billpocket, that is a payment aggregator here in Mexico. My former experience has been international banking, Citi group, SBC, across worldwide. And the risk management area as compliance financial crime. And currently, I am head of complaint assurance, monetary and testing within Billpocket. Thanks all for joining this session.
Pawneet Abramowski:
Great. I think it's an interesting time and in a very interesting topic. There's a lot going on in this sector, especially in the United States, in Europe, for sure, not forgetting the other jurisdictions. Globally, I think there is a vested interest in trying to come up with the regulatory regime for this. And I'm just going to throw this out there. It was interesting read that I had earlier today that why this is so important, why regulations important in this sector and what does it really mean? Interesting facts that I found, there are over 18,000 cryptocurrencies. There's over 460 crypto exchanges. And the market cap is 1.7 trillion in this sector. That in itself tells you that this sector is here to stay and people are interested. Consumers, institutional investors, financial institutions, everyone's interested in having a stake in this.
Pawneet Abramowski:
And so the regulatory regime is important. And I think in the last few weeks we heard, in the United States, president Biden assigned the executive order for developing and ensuring responsible regulation of digital assets. And that in itself tells you that the US is very serious. Not that they haven't been serious before, there's been guidance, there's been a lot of information coming through from different regulatory agencies, but I think this is the first time we've actually seen from the federal government level, from the executive branch, that there is a keen interest to make sure that there is a responsible way of regulating this sector. Marcos, any thoughts on this, because I think it's an interesting development.
Marcos Tinedo:
Yeah, sure. Well, that is very good news from the United States government to have this federal initiative, because until now you have only a state initiative. Are not bad, but you have the people that are strong supporting this initiative like Wyoming, for example, Colorado. And how other people that are somewhat skeptic, like Maryland or Hawaii, or those jurisdiction are not much so friendly.
Marcos Tinedo:
And now you want to go into crypto field, you need to request a monetary business, a money transmission license through Finserv. It's tricky. And perhaps you're not specifically in the payment side, it's going to be very difficult to enter this war, the state. I think that's very important, and I think it gives credibility and let the people know that crypto exists for the government. It's very important that this is going to be regulated. We expect in the positive side, that's going to be minimum standards to be followed, and not to have like the, and sorry for that, for the UK experience, disaster very recently that cause, in Europe, that many people goes out of the PSA, withdraw the application and go through another Europe countries and have their license of crypto. I think it's very important to consideration for the United States authorities not to have the same mistakes, I think.
Pawneet Abramowski:
Right. Look, I think UK has had challenges. As early as this morning, I was reading that they're going to create a sandbox environment for NFTs. Exactly, exactly. I think it's a good challenge to have. I always say this when I'm talking to clients as well as folks that are trying to do something different in the financial services sector. And I think, look, licensing and requirements and regulations aren't bad. It gives you a guideline and a ceiling of what you need to watch out for, but it shouldn't be that… It's not a got you game. I think that's really what hurts a lot of innovation and a lot of the FinTechs and a lot of the crypto virtual asset companies that are trying to stand themselves up and offer a different path forward. We have a generational shift too globally. People want to spend money differently and money means different things to different people.
Marcos Tinedo:
Yeah, sure. Sure. And I think regulators have to take these from the opposite side. I was, very long time ago, in a regulatory. We were having a similar problem with a risk management framework that we were going to implement. We go in in better side. We see what's going on in the street, how the main actors was adopting that. And from that side, we put the regulation forward. And then in the meantime, we were raising the bar, so we can assess the maturity of the implementations in the market for the risk management framework. And then we can raise a bar, we go basic one, basic two, and basic three.
Marcos Tinedo:
I think now with crypto is the same. I think regulators have to go the opposite side and make a analysis gap, diagnosis from that minimum standard and raise the bar because this is going to be a sector that is going to be with us permanently. It's going to be same as the [inaudible 00:09:38], junk bonds. When they go out, the first time regulators kill them, but in the meantime, today are respectable sector, are very important for the financial services. I think it's going to be the same with crypto.
Marcos Tinedo:
Also, open the mind, of course, because you cannot regulate crypto as banking regulation. The problem is that we don't have much experience in this alternative investment, and so we are trying to regulate as traditional banking. I think these two reflections, they have to take regulators in a scope, which is to be going forward with this.
Pawneet Abramowski:
Yeah. No, I think you're absolutely correct. Regulators have to really change their viewpoint in this and learn. Just like you and I are not born compliance officers, we had to learn this. We went into this profession, whether we got into this profession through a regulatory process or through a law enforcement background, which was my background, I fell into it, all of those things aside, we learned. We figured out a path forward. And look, at the end of the day, we're applying rules and regulations from the '50s and the '70s pertaining to money laundering.
Pawneet Abramowski:
And yes, there is guidance out there from Financial Action Task Force and various other regulatory bodies in different jurisdictions. It's good, but at the same time, you can't just have the industry being the learning, the teaching and learning, the regulators have to do their part as well. They have to keep themselves informed. And I think that really is a challenge that we face, that we're constantly having to teach them. I don't think it's a bad thing, but I think they need take that initiative for sure.
Marcos Tinedo:
Yes, of course. Of course.
Pawneet Abramowski:
You know what, we're getting questions as we're talking. An interesting question that has come forward is, do you think, Marcos, from your regulatory lens, way back when, when you were in that sector, do you think that cryptocurrencies or virtual asset providers are shopping for a different type of accounting system, trying to go from jurisdiction to jurisdiction because one is more stringent or so they're going to go to the less stringent one? Is that something that's on their thinking process?
Marcos Tinedo:
I don't think so because from the accounting side, IFRS, US GAAP, are harmonizing from a long time ago. I don't think it's a problem of accounting. I think it's a problem of having the license is in the more easy way. We can find in middle Europe and eastern Europe that it's very easy to have a crypto license. It's more difficult to have it in the UK, for example. And this is a normal financial services and capital and money behavior. They're going to go where they put easy the rules, that's it. Because this is a business, we need to have a profitability. And have a deal with this very intensive competence. I don't think if you agree with me.
Pawneet Abramowski:
No, I see that perspective as well. And it bring to mind, the Securities and Exchange Commission, in the last week or so, announced that they want crypto assets to be kept on the books as assets and liabilities. It's a really interesting perspective, the Securities and Exchange Commission, then you have the CFTC in the United States, they're all coming up with their position on how they see the cryptos, whether they see them as assets, whether they see them as commodities or securities. And I think that's what's confusing and challenging for the industries. Get it right, please, get your thoughts together and really come up with that.
Pawneet Abramowski:
And not necessarily start to punish people unnecessarily. Look, there's just bad at it with fiat too. We've all been working in the industry, crypto's come up over the last few years, but we've been working with regular dollars and cash, and money laundering still happens with that too so not to say that it's not going to happen in this sector. But the Securities and Exchange Commission, what are your thoughts? I know that that was an interesting position that they came up with.
Marcos Tinedo:
Yeah, for sure. And I think this is going to, or I hope, this is going to change the landscape of crypto in the US and give clear rules. I think this sector of crypto need clear rules to be going to operate. I have met a lot of good people that want to do good things here. By applying the same old school initiative, for EML, CFT, I think we can get the bad people outside of this sector. I don't think we need to invent the wheel or just to have the warm water, this is a long time ago going on. I think this is very good news. And also they have to harmonize with, I think, the state regulation. That's very important, because [inaudible 00:15:31], very different. I think this is going to be harmonize it.
Pawneet Abramowski:
Absolutely. The United States alone, all the states have different requirements and different regulatory regimes. New York DFS, Department of Financial Services, is a body in itself and their requirements are quite… They have a licensing requirement. Stringent. And New York is the financial center, so certainly, I think they want to make sure that there isn't anything nefarious going on.
Pawneet Abramowski:
I think the biggest supporter of crypto just joined Twitter, Elon Musk. The board of Twitter. We'll see how that shapes up. He's quite vocal about his thoughts about cryptocurrency. And I think we'll see how that shapes the regulatory landscape. I'm curious to see what… We see Jack Dorsey has his thoughts on crypto and wants to see that, but how that will play out between Elon Musk and Jack Dorsey will be interesting to see, and how they insert themselves in the regulatory process. I think that will be interesting to see. It's not to say that there aren't other high-profile vocal supporters of crypto and the different platforms, there certainly are, but Elon Musk certainly being the most vocal globally adds a different color to it.
Marcos Tinedo:
Yeah, of course. I don't think it's going to be… He's a lot of exposes. I don't think he's going to be with the grown people though, that's very important. There is another question here. Say, I need an example of a case to organization, individual prosecuted and sentenced to fraud. Well, I remember now, the Elliptic. Elliptic is a US company recently exposed to fraudulent Bitcoin trading operation by a group of Russian hackers. This is regarding the presidential election of 2016. But I don't know if they get prosecuted and sentenced. That is the part I'm not pretty sure.
Pawneet Abramowski:
Not yet, I think it's in the early stages. But there are a lot of smaller cases. I can share an example. These are early stages of small-time crooks, I think not necessarily at the large scale, but you find people that are mining cryptocurrency. And you would think that mining is good, it's part of the whole crypto ecosystem. But there are people that steal. They were two individuals out of Florida that were sentenced, young men, actually. They were stealing from other crypto miners. They had a side hustle going on. And in that case, they stole quite a lot of money, in the tune of a couple hundred thousand dollars. And they were trying to buy properties in Florida and they were identified as individuals that were stealing from other people.
Pawneet Abramowski:
There are a number of cases like that. Sometimes they don't get the high-profile visibility, but companies like Chain Analysis and Elliptic and others that work with a lot of digital asset, digital banks, digital asset providers in their transaction monitoring processes. Now, the typologies and the investigation that you would utilize would be slightly different because if somebody thinks that this is all anonymous, I think that really is a misnomer. It's not, you could still trace it.
Pawneet Abramowski:
And I think one of the most high-profile ways that something was identified was in the Robert Mueller report during that investigation. 13 individuals were identified that were using cryptocurrency and shell companies and all sorts of different VPNs and all sorts of different topologies in the money laundering arena. And they were Russian-backed individuals that were responsible for either contributing to or buying ads and things like that. And that's in the indictment, in Robert Mueller's report and the indictment. Now, whether they're going to get actually prosecuted, some may if they're apprehended. There are good examples of that.
Marcos Tinedo:
Yeah, of course. I agree with you.
Pawneet Abramowski:
What's also a thought, since you highlighted your expertise and your presence in Latin America, what is it, El Salvador, Venezuela? I can't leave that alone, I have to ask that question. This is state sanction.
Marcos Tinedo:
Yes. I am originally from Venezuela, living in Mexico for the last five years. I'm Venezuelan. Currently, the government has a comprehensive structure of mining cryptocurrency, and [inaudible 00:21:10] to better sanctions, US sanctions. And that is not a very good example of how to use this crypto. But this is a cool thing. And then Salvador, one of the legal, have Bitcoin as a legal tender money in the country. But I think they need to have more strength regulation in order that this going to happen. And also to educate the people because common people don't have access to this matter, it's most thing to experts in technology or people that is wealthy, but I think this goes to common people, this is going to work, for example, in Salvador and other Central America, also Colombia, Peru. In the South Kong, in Argentina, those countries, I think this can function, but it needs more strength regulation and also to have the people educated.
Pawneet Abramowski:
Right. It's a very good use case. I think we're going to learn from it. And sanctions of Asian, certainly is not a good thing to use this sector and it definitely gives a bad reputation to this sector. I think we have a question that someone's asking of Eastern European countries that are perhaps lenient on licensing requirements. One comes to mind is Estonia, that has a process. Now, that doesn't mean it's easier, they've just really done a good job in establishing a framework, risk framework, in how someone goes in gets a license.
Pawneet Abramowski:
Hong Kong certainly was a jurisdiction in Asia that a lot of companies went to get licensing and registration there. There are a number of jurisdictions out there that have that, that looked at the opportunity to, in this sector, to see how they can benefit from it. It doesn't mean that you can certainly launder money through those countries, I would hesitate to say that. I think it just means that they have made the process more easier for their regulatory agencies, as well as the companies that are coming. And what do you think, Marcos?
Marcos Tinedo:
Yes. I think it's very important what you're saying, for example. Yes, perhaps this country understand better what is needed from a regulatory perspective, are more friendly. Understood that they are in initial stages, so you cannot regulate. From a mature perspective, this is a inception of a business. I think just Estonia, Lithuania, Croatia, are countries that have more friendly or more fast track regulation. And we think over time, they're going to raise the bar. I think that's pretty important then to take consideration, what we need. That you want to learn running but you don't know how to walk, so you are going to be in the floor always. I think you let your baby to scroll, then it's going to walk, and then in the meantime it is going to run. I think this is the correct approach for this to be regulated and to be successful, of course.
Pawneet Abramowski:
Right, right. And that, I think, goes into some of this other question that we have is, does cryptocurrency have borders? Well, it all depends on where and what lens you're looking through. What kind of blockchain technology you're talking about, whether it's Bitcoin or Ethereum-based, et cetera. You really have to understand. Now, I would hesitate to say that there is no regulation. What we don't have today is a standardized global process. And all of those different bodies, the World Economic Forum, the IMF, FATF, and different regulatory bodies, FCA in UK, and other, Finserv in the United States, they're all working towards a, hopefully, a homogenous process in regulation.
Pawneet Abramowski:
But if you were to just even look at the standard anti-money laundering regulations in jurisdiction by jurisdiction, there's a difference. And you have the EU's money laundering directive, the 4th Anti-Money Laundering Directive, and 5th Anti-Money Laundering Directive, that has really encroached and taken in a lot of virtual asset service providers. But still, it's not to say that there aren't any regulations. I want to be clear, I don't think Marcos and I are saying that. I think what we're saying is that the regulations need to be streamlined to address this new use of a product.
Pawneet Abramowski:
Like you said, there were so many distressed assets you mentioned before, derivatives in other places and securities. All these different, they weren't there from the beginning of time, someone sat there in a room and someone came up with this idea and then it picked up speed and then there was mainstream acceptance. And that's where we are, that's the stage with cryptocurrency. And I think it's this mainstream acceptance. And then the regulatory framework that makes sense for this sector, not necessarily hamper it down, but I think it has to make sense and make it useful.
Marcos Tinedo:
Yeah, of course. From economic perspective, you have to make sense because I can't go back to [inaudible 00:27:24] principles. And if internal control is most costly to implement than to run it, but simply don't run it. The same [inaudible 00:27:33] tells you about that. And I think that this apply to a regulation. Perhaps I can mention the Mexico experience with crypto has been very similar to the UK experience. They put it very stringent, very traditional banking, finance-oriented. Many people was able to do it because it was oriented to very specific consumer, business, and left aside all the alternative FinTechs and crypto business that are not exactly going to the consumer side.
Marcos Tinedo:
I think this has to be changed and have recommend local regulators to be flexible about this and to relax somewhat about that. For example, if all your clients on crypto get onboarded with KYC principles, screen and sanctions, EML, and all of that, I think it's okay. It's like the saying that in banking but now in the crypto. And I think you can have the reliance that there is nobody doing the bad thing there, you have your monitory system in place. I don't see that it's going to be bad.
Pawneet Abramowski:
Yeah, no, I agree with you. I don't think there's any harm in that, but we have several generations in the financial system right now. United States is probably one of the only jurisdictions that relies on using checks. Most other countries in Europe really don't use checks, they use digital payments. There's a lot more automated, electronic way of exchanging money. But that doesn't necessarily mean that all is bad. And I think to say that everyone wants to, everyone feels like, "Oh, you're invading in my space, or you want to know too much about me. I don't want to give you the information," blockchain technology is fantastic. It's being used in so many different ways, it's being used in FX settlements, the risks in FX settlements.
Pawneet Abramowski:
While crypto is one use of the blockchain technology, it's not everything. I think there is some benefit that's coming out of this, not necessarily all that. And I think the regulatory arbitrage that has to happen globally has to be there in order to streamline things. And look, I can't say this enough, criminals will use all different types of methods that are available to them. To single out this sector and say that this is completely bad, is also wrong on many people's part.
Pawneet Abramowski:
But one last thing I think I will say here on this is, you mentioned about Mexico and regulators, and what comes to mind is, and I want to give really recognize the fact that the regulatory agencies that are working on this are very understaffed. They don't necessarily have thousands of people that financial institutions have, or the digital service providers have. Any of these companies that are coming up, you can staff up, you can use automated technology. The regulatory agencies they're dependent on budgets, of course, government-allocated funds. And then they're also dependent on how do they staff up. And it's the same few hundred people that are supposed to be looking at the banking sector, the non-banking sector.
Marcos Tinedo:
[inaudible 00:31:39], all of that.
Pawneet Abramowski:
Exactly. And they're the ones that field your calls should you have an emergency. Like if there's a sanctions matter, if you wanted to get some consultation and you wanted to call OFAC, it's the same people that are answering not only for banks, but they're answering for digital service providers, and MSPs, and casinos and everyone else. So, you really have to recognize that. Government budgets have to change. They really have to invest in this sector and give the regulatory agencies the type of budget that's needed in order to oversee this. There's five police officers for a hundred thousand people, that really doesn't work. They're directing the traffic.
Marcos Tinedo:
We need specialized people to come aboard, the regulator, and also to train the people about this new regulation, because sometimes in these regulatory, we have a lot of people that have a very long time or a very long career there, they're used to regulate traditional banking, so they need to update and to understand these. And also bring people that are key actors there. I think in this sense, we can have an interesting mix. Perhaps this can make it happen.
Marcos Tinedo:
I think this question is very important, of a bank of international settlements. I think the innovation hub is making a very good work there. It can be like a key changer in all of this. By having their recommendations about crypto or about the FinTech or about this new whole world. I think this going to be an important. We are keep looking forward of what they're going to say about crypto, about the recommendations that we're going to have about this matter, I think.
Pawneet Abramowski:
Right. Yeah. And I think that effort is ongoing also in the United States and in the UK. Finserv has innovation hours. They're meeting with different companies and learning about whether it's reg tech, whether it's artificial intelligence, whether it's use of data and technology in the crypto sector. FCA is doing the same thing, New Zealand, Australia. I think they're all trying to extend the hand out to learn, but also I think the industry has to do a good job in advocating for itself. Like I said, you have very high-profile people like Elon Musk, the Winklevoss brothers, and many other people, Jack Dorsey, et cetera. Those are good advocates for this sector. There has to be a concerted effort to educate your law makers. That includes in all the jurisdictions, not just in the United States. I don't want to just say in the United States, but I think it's important to recognize in all the jurisdictions.
Marcos Tinedo:
Yeah, of course. Of course. Yes. There is another question there about, with government [inaudible 00:35:02] for regulation, how do you see as active lobbyist and any thoughts on positions taking? Okay. But I think, well, then, the natural movement, this lobby is going to be intensive though. Intensify. Oh, please, go ahead.
Pawneet Abramowski:
No, no. I was just going to say, it goes to my earlier comment, the advocacy from the sector has to be there. And I know that when FATF came up with its requirements that the virtual asset service providers had to include the travel rule, what was it, last year. This pandemic has really mixed up all the years together. You don't realize what year you're in.
Pawneet Abramowski:
Industry was out there in full force, so representatives from all the different big exchanges, big providers, talking to FATF. And, yes, it was not 100% win for the industry, but I think when you continue to do that, when you have the efforts, whether it's lobbyists, whether you have other advocacy forums, there are lots of different forums that I belong to that I'm sure you belong to, that really are focused on ensuring that there is a balanced approach, not necessarily a skewed view, not to benefit to the industry alone, but not to benefit, just, oh, yeah, regulate the hell out of this industry and let's stop it, let's stop innovation. And I don't think that's going to achieve anyone any good.
Marcos Tinedo:
For sure. For sure. And I think also crypto business sector, and talking about my experience, I think they can also regulate. You don't need to wait for the regulation to go out in order to apply that to your business. For example, in the payments aggregator in Mexico, there is no regulation, but we are creating from the sector, for aggregator sectors, auto regulations, so we can have KYC, have system in place, have some screening matters, their own sites. We can go to a regulator and say, "Okay, we are auto regulating. Take my email program as a reference. And you want to issue regulations, okay, if not, you can have the reliance on me that I'm being regulated and trying to do this." It's good. I think that can be for the crypto side. I sometimes criticize the cheerleader management, I think it's this, "Go, go, go. Yeah. Okay." Go for the profitability, but also reason control how to check and balance, I think.
Pawneet Abramowski:
And I think there's something that can be learned from the securities broker dealer side. They have the self regulatory organization. In the United States you have FINRA, which is self regulatory organization. And they've done a good job in ensuring that they follow the rule of law, that they're the balance approach, there's penalties when needed. There's plenty of profitability in that sector, so there really is-
Marcos Tinedo:
A good example.
Pawneet Abramowski:
I think that's a good example. And I know that has been advocated by the Winklevoss brothers, Gemini. That there should be a self regulatory organization for this sector. And I think they would make sense if that were to be something that comes about, because it would really demonstrate, yes, we are serious about it.
Pawneet Abramowski:
And look, it's common sense, no one's saying that we don't live in a capitalistic society, don't benefit from this. I think we all recognize that, but at the same time, common sense. Some of the use of cryptocurrency is not positive, but majority of the use is, it's pretty decent. You can travel the whole world using cryptocurrency, and you can buy pizza. You can live at fancy places and pay with crypto. There's good use cases, it's not all bad. And I think that if this sector really works on promoting that the self-regulatory organization model can work, that's something that can be beneficial.
Marcos Tinedo:
For sure. For sure. Another question there. From a social justice perspective, any thoughts on crypto being fully inclusive?
Pawneet Abramowski:
I think it is. Anyone-
Marcos Tinedo:
I think it as, of course.
Pawneet Abramowski:
There really is, now, certainly, crypto there's a lot of companies that are, Robinhood and many others, that are allowing for trading activity to take place. And you can open up an account and you could be at any income level, at any background, et cetera. And we've also seen it in crowd funding. And I think that the war in Ukraine, the amount of money that's been raised through donations in cryptocurrencies is phenomenal, what a global effort can do. I think that's one example of it, and there's going to be more. And I hope they're not as tragic as Ukraine, but I think… And other cases. I think if we can find a way to use a cryptocurrency in a positive way, I think it would be helpful.
Marcos Tinedo:
I think we can go to the microfinance sector, for example, in the Bangladesh and Pakistan. Also here in Mexico, and Latin America. If we go to that level, I think it's going to be more even inclusive than is right now. And I see also governments have to take a special step in financial education. Not just the traditional banking services, but also let the people know about this exists, that if they comply with the requirements, they can go be there and also have their economy. They diversify, even gain some money sometimes, or even have expos or access to another type of credit, I think.
Pawneet Abramowski:
I think that's a fantastic example. And I think the adoption perhaps in the developing countries is far more advanced when it comes to these. The mobile phone was a great example of adoption in Africa-
Marcos Tinedo:
In Kenya, yes.
Pawneet Abramowski:
… and in Asia and in other countries. I think given the opportunity in the supply chain area, I think it's fantastic to see someone working who can benefit from getting paid in crypto and still being able to conduct their day to day.
Marcos Tinedo:
Oh, for sure. For sure.
Pawneet Abramowski:
I think we're coming to the last few minutes. Any additional comments and thoughts, Marcos?
Marcos Tinedo:
I'm seeing a last-minute question there. Given the regulatory landscape with respect to crypto, do you foresee any challenge for the World Trade Organization? I may think is WTO, right?
Pawneet Abramowski:
Yeah. Well, I think our last comment speaks to that. There'll definitely be challenges. I don't think any organization, any area is devoid of that. But I think that the benefits outweigh the challenges. I think the use of this cryptocurrency, and then the regulatory parameters that the jurisdiction, the different countries are working on, can certainly be beneficial for the use of the individuals that will benefit from it. And I think the World Trade Organization will see, yes, they have to navigate through the different regulatory regimes. India also is using existing regulatory… They were completely against it up until six months ago, now they're starting to relax and pivot their regulations to open up towards crypto.
Pawneet Abramowski:
I think it's a wait-and-see game. We're still in the midst of it all, and I think it's not something that we'll see the benefits of right away. I think it's going to be evolving. And the pandemic definitely affected everything globally, but I think as we pick ourselves up and start to move forward, it's an ever-evolving landscape for sure.
Marcos Tinedo:
For sure. I think also it's important the regulatory focus on what is the risk, where are the high risk. Can regulate that and harmonize their practice over time. Also thinking about sanctions. Well, let's go OFAC in the crypto world. Because if you are just issuing traditional sanctions, people will use crypto to evade sanctions. What may happen if you go into the crypto world and issue sanctions token? I don't know, I'm thinking out loud, but a sanctions token. You can get screen in fiat and crypto world, I think that's going to solve the problem and definitely put the bad people aside and just be the good people that wants this to go ahead, to be in there.
Pawneet Abramowski:
Well, just like anything else, as soon as you think of one good thing, there's 10 other bad things that are being thought of simultaneously. It's a balancing act. I think we're at the end of our session, so thank you, everyone, and thank you, Marcos, for a fantastic discussion. And I think it's been a nice two days for us all.
Marcos Tinedo:
Thanks for your time, at your comment. I think was very interesting discussion. Let's have it in the future, more sessions like this, please.
Pawneet Abramowski:
Yes, absolutely. Thank you.
Robert Bateman:
Thank you both. That was a fantastic conversation and some great feedback from the audience too. I appreciate that. That was our last session. It forced me to close our event today. Thanks so much for joining us for Fincrime Global. It's been a great success. We've had some really insightful, interesting and compelling sessions brought together by some real subject matter experts.
Robert Bateman:
You've answered a lot of my questions and raised many as well, of course. This format, online or face-to-face events, is really perfect for taking in a broad variety of perspectives and thinking critically about these difficult issues. We've been able to see how people are really grappling with this stuff in real life, and ask questions and get feedback too. On that note, if you do want to attend more events like this, and I've encourage you to do so, I'm just going to highlight a couple of in-person events we're running later on this year.
Robert Bateman:
This summer, we have our Digital Trust Europe series taking place. Two events in London and Dublin I'd like to draw your attention to in particular. If you are in the area in June, do look at our website for the dates and details of how to attend. We'll be running several theaters at that event, including a Fincrime world forum, which will focus on financial crime, anti-money laundering, and crypto, the sorts of issues we've been dealing with over the past two days. And in November, we are hosting an exposition called #risk in London. We'll have a finance theater there to help Fincrime professionals map and mitigate-
FinCrime World Forum
Part of the Digital Trust Europe Series - will take place through May, June & July 2022, visiting five major cities;
Brussels | Stockholm | London | Dublin | Amsterdam
Get to the edge of the financial crime debate at FinCrime World Forum.
FinCrime World Forum is a two-day in-person event taking place as part of the Digital Trust Europe series. The event will feature presentations and panels from thought-leaders and anti-financial crime professionals that are leading the way on how we can better, more efficiently and more effectively fight financial crime.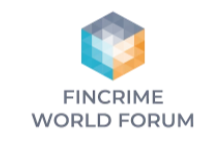 The State of Crypto Regulations 2022 and Beyond: Focusing on the USA and Europe
1

Currently reading

The State of Crypto Regulations 2022 and Beyond: Focusing on the USA and Europe

2

3