Businesses must invest more in technology to facilitate digital work, but greater emphasis on landing the best hires is also vital as boards drive for greater efficiency in the digital-first marketplace.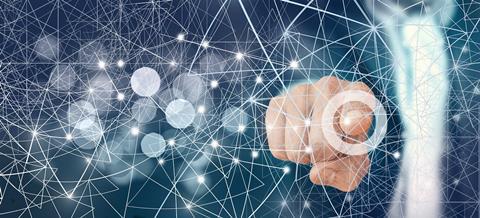 The conclusion comes from new research of small-and-medium-sized enterprises, which highlights how companies are turning to tech to expand online operations while developing remote work operations post-pandemic.
The investigations, conducted by The Harris Poll, also found that enterprises are keen to see their workers return to the office in greater numbers over the long-term.
Nearly one in three small businesses indicate they are planning to invest in technology over the next year to facilitate work onsite or in a physical workplace. When planning to have employees working in-person, business executives are most commonly thinking about employee productivity (42%) and vaccine mandates (36%). Another key factor business executives consider is new business or customer needs.
Middle-market companies, generally defined as businesses with 100 to 9,999 employees, are pursuing many of the same business objectives, but are showing more flexibility about hybrid work schedules (34% of middle-market executives plan to have their employees split their time between in-person and remote in the long-term versus 22% of small business executives).
However, "lessons learned" from the pandemic continue to evolve as half of business executives surveyed said they've reassessed improvement opportunities at their company since the pandemic hit.
David Harnisch, president of CIT's Commercial Finance & Real Estate group, said:
"Leaders continue to discover new strategies to advance their growth and are focused on using the intersection of technology and talent to drive business transformation."
Looking at the year ahead, most businesses (78%) expect their company's revenue to grow and plan to make investments in their company over the next 12 months (87% of small businesses, 92% of middle-market businesses).
In addition to technology and talent investments, business executives are also showing concern for cybersecurity and plan to boost protection against risks, including data breaches, hacking/intrusion, viruses, and identity theft.
Cloud Modernisation Summit
The Cloud Modernisation Summit is an in-person event that forms part of the Digital Trust Europe series. The event will feature highly technical content, presented by leading experts in data management and data science.
The Cloud Modernisation Summit is designed exclusively for data scientists, data engineers, analysts, developers, researchers and ML practitioners, and will enable them to learn from the world's leading experts and organisations.
Find out more about the Cloud Modernisation Summit