EDI & Menopause Standards Consultant & Trainer, Equality Counts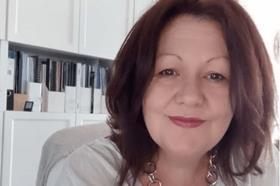 Sarah Williams is a Workplace Consultant and Trainer with a background in Equality, Diversity and Governance Standards support in Wales, who since 2018 has been working to advance equality and inclusion for those moving through menopause transition, at work and in the community.
As a result of her own challenges arising in peri-menopause and her health and career being impacted, Sarah knows first-hand the benefit of being well informed and embracing this phase of life. She has been raising awareness and providing spaces for menopause conversations since she hosted her first Menopause Cafe in Cardiff in 2018 when her experiences with perimenopause and worsening mental health found her seeking places to meet others and chat Menopause. She was unable to find anywhere, so started her own group after spotting an article about the Menopause Café movement!
Sarah has delivered many Menopause workshops across Wales, including to Companies House, BBC Cymru, Wales Audit Office, the Senedd Commission, Tarian ROCU, Dunelm, Qualifications Wales, Sport Wales to name a few. She's made media contributions on menopause, featuring on TV and Radio in Wales, and is a co-author of the ground breaking book, Surgical Menopause, Not Your Typical Menopause, written to prepare others going through the same.
Inclusion is at the heart of all Sarah's work and she brings her Equality and Diversity expertise and lived experience of a wide range of life issues into all her work. Sarah has recently established a collaborative project 'Menopause Inclusion Collective' to amplify the voices of marginalised voices in the menopause sector.
Striving to empower people to make informed choices about menopause, Sarah aims to enable good wellbeing and thriving in life after menopause!