Data Protection Officer at Early Intervention Foundation (EIF)
James Robson is the DPO for The Evidence Quarter (EQ) and named DPO for What Works for Early Intervention and Children's Social Care (WWCSC), The Centre for Evidence and Implementation (CEI), and Transforming Access and Student Outcomes in Higher Education (TASO) dealing with high volume, high pressure complexity for data protection practices liaising & negotiating with UK Government Depts., Local Gov., Universities, Schools, Research Orgs., Ethics Committees, Charities in the UK and globally.
In April 2022 he became the first person ever to add charity research data into the UK Office for National Statistics (ONS), Secure Research Service (SRS) as the formation of a children's social data archive for future research. He is a regular speaker about Privacy Enhancing Technologies with a belief that data intermediaries will be the transformative power unpinning how the world will work in the future.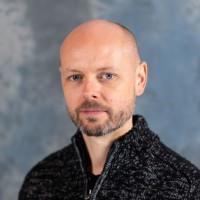 My Sessions
Emerging Privacy-Enhancing Technologies (PETs): What Works?
1st March 15:00 - 15:40 GMT