Head, Cyber Security Standards & Methodology, Standard Chartered Bank
Ibrahim currently leads Information & Cyber Security Policy and Standards in the Group across the 60 countries that Standard Chartered operates in. His experience spans 16 years in the Technology and Cyber security, most of which was spent in consulting serving various companies including banks.
He was previously in risk advisory at a big four consulting firm, where he provided security advisory services to companies in EU, UK and Africa. He oversaw various transformation projects and technology assessments in Telecoms, Retail, Pharmaceutical, Hospitality, Government, Financial Services and Insurance.
Having worked in consulting for over 10 year, his capabilities currently include ISO 27001/ITIL/COBIT assessments, cyber strategy development, attack & penetration, vulnerability Assessment, Information Systems Audit, Pre-Implementation Reviews, GSM Network systems assessments and Mobile-money solutions advisory, Web-Application Security Assessment engagements and Disaster Recovery Plan reviews. From this, he gained broad governance and technical knowledge including achieving accreditation in CISA [Certified Information Systems Auditor], ISO 27001 lead auditor/implementor and CEH [Certified Ethical Hacker].
He enjoys spending time with family and sketches a mean portrait if a pencil is in hand for 3 hours or so.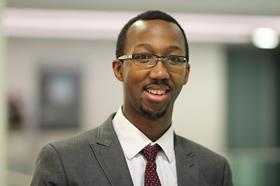 My Sessions
Automation, Regulation and Board Oversight: Tectonic shifts in Cybersecurity GRC
28th February 14:30 - 15:00 GMT