Malicious software has been found hitting computers and IT systems in Ukraine, in a wave of hacks that experts say is likely to originate from Russia.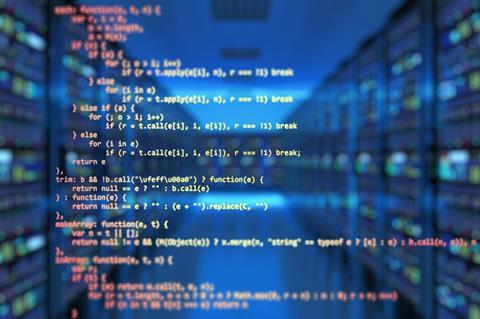 Official researchers at cybersecurity firm, ESET, have said that a data-deletion bug has infiltrated "hundreds of machines" in Ukraine, in an attack that has been in the making for several months.
Speaking to the Reuters news agency, Vikram Thakur of cybersecurity firm Symantec, explained that the attacks and subsequent cyber-infections are likely to be widespread.
"We see activity across Ukraine and Latvia," Thakur said.
While evidence is not yet in abundance over the precise origins of the cyber-strikes, suspicion falls on Russia which has been coming under repeated accusations of launching damaging online campaigns against eastern European states. The Kremlin has always denied the allegations.
What is known is that Ukraine's cyber defences have been tested more and more over the past month, as Russia bolsters its military presence on the Ukrainian border as part of an invasion of which news broke today.
Specialists are doing their best to analyse the malware which was attached to the Alphabet-owned crowdsourced cybersecurity website, VirusTotal, in order to understand its nefarious potential. Data scientists discovered that the data-wiping tech may have been signed digitally with certification issued to a Cypriot firm named Hermetica Digital Ltd.
Yesterday, IT systems of the Ukrainian government, foreign ministry and state security services were hit by what the Ukrainian regime described as the beginnings of another DDoS (Distributed Denial of Service) attack.
Mykhailo Fedorov, Minister of Digital Transformation, said:
"At about 4 pm, another mass DDoS attack on our state began. We have relevant data from a number of banks," also explaining that the Ukrainian parliaments website was hit too.

Speaking to Reuters, US Senate Intelligence Committee Chairman Mark Warner, said that the DDoS strikes were "well short of what Russia could potentially unleash."
FinCrime Sanctions 2022
The GRC World Forums inaugural Sanctions and Compliance 2022 virtual event has been designed for those working in global sanctions compliance, internal audits and investigations, international trade, banking, insurance, forensic accounting, and white-collar crime to discuss how best to overcome Sanctions related challenges and provide roadmaps to successful strategy implementation and management of your sanctions and compliance programme.