Fresh insight into growing cybersecurity and data protection trends reveals that most potential data breach incidents are reported at the end of the week.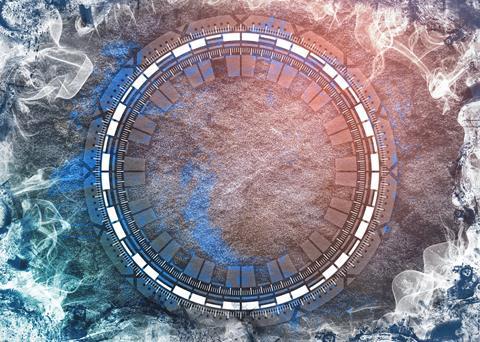 The findings surface from "The CISO's Playbook: Stay Ahead of Friday Breach Effects", a report designed to inform and advise IT decision-makers on the developing cyber-threat landscape.
Published by cybersecurity providers, SecurityScorecard, the study predicts a marked uptick in the level of ransomware attacks through the coming years, with experts warning that most of these are likely to take place on the weekend.
Data breach reporting has become widely required globally, owing to the steady evolution of legislative frameworks putting much-needed pressure on organisations of all sizes to optimise data privacy and security at every juncture.
Extra vigilance is required on Saturdays and Sundays, the report advises, as CISOs adapt IT infrastructures to meet the rigours of an unpredictable cybersecurity climate.
Central to the report is analysis revealing that most breach reports take place on Friday, with a statistically significant 'Friday Effect' through 2021. A spike of Sunday breach discoveries in 2019 also serves as a cautious reminder that cyberattacks occur on any given day of the week.
The messages arrive as institutions across all industries struggle to cope with increasingly targeted cybercriminal activity, a trend that has seen many organisations to fold to criminal demands. Local government, healthcare, energy, and financial services are just a few examples of the many sectors hit with ransomware attacks.
Cybercriminals primarily go for the more valuable industries, such as critical infrastructure organisations. Since these sectors provide vital services, organisations are more likely to pay the ransom to protect the stolen data and restore provided services.
A recent study CyberSaint study found that 44% of respondents in the education industry reported a ransomware event through 2021. A ransomware attack was reported by 34% of entities in financial services and local governments, the latter being the worst industry in terms of using backup technology to recover from a ransomware attack.
The report also identified specific industries that tend to pay out the ransom more than others, such as the energy, oil, and utility sector - 43% of those respondents said they had yielded to financial demands. While energy and utilities led with their inclination to pay, other industries did not lag too far behind. Over a third of respondents in IT, retail, and business and professional services also tended to pay out a ransom.
Aleksandr Yampolskiy, co-founder and CEO of SecurityScorecard, said:
"Uncovering these cybersecurity trends and providing remediation strategies will help organisations accelerate their cyber resilience. One of the most effective actions an organisation can take to strengthen their cybersecurity posture is to regularly monitor their security ratings and those of their vendors," Yampolskiy added.
Padraic O'Reilly, Co-Founder & Chief Product Officer of CyberSaint, said:
"Organisations across all industries are dealing with the ransomware epidemic, which is dramatically increasing their risk of exposure to operational downtime, inability to deliver patient care and deliver utilities, like gas.

"As the government calls for more attention to cyber-risk and reporting on those risk postures, there is an urgent need for every company and entity to fully understand their cyber exposure and how to mitigate it from exploitation," Padraic O'Reilly added.