Huge swathes of Russian money are being diverted from Europe to Dubai as Western sanctions increase pressure on Russia over its invasion of Ukraine.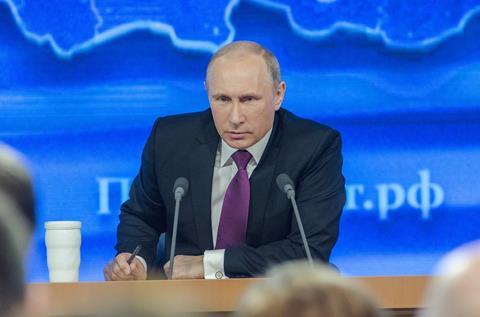 Last week, the Financial Action Task Force (FATF) placed United Arab Emirates on a "grey list", singling out the Gulf nation for greater scrutiny with regards to potential for money-laundering.
A high-profile business hub, UAE has always attracted the world's mega-rich. Its present reluctance to side with either the West or the Kremlin has sent out a message to Russians that their money will still be protected there. UAE has also failed to match sanctions imposed by Western allies, and its central bank has not been forthcoming with advice in line with economic measures designed to undermine Putin's regime.
In many instances, money has been shifted from Switzerland or London to Dubai, reports say. According to a banker at a leading Swiss private bank, there has been an escalation of Russian-based enquiries concerning the potential to move "very significant funds" to the value of hundreds of millions of dollars to UAE.
"The UAE is a nice medium - a few hours away by flight and doesn't have a regulator completely in cahoots with Western regulators," an investment management professional said. No response to the developments has yet been given by authorities in Dubai.
As the Russian economy crumbles, more of the country's high-net worth individuals are looking for ways to invest their wealth into real estate, or transforming money into funds that can be kept separate from fund owner identities.
Many of Dubai's highest-spending visitors are Russians, who were also among the emirate's leading purchasers of real estate, even before the war on Ukraine began. Four years ago, UAE brought in a "golden" visa framework which offers a ten-year residency to investors and top professionals.
There is presently no reason to believe that money flooding into Dubai will be subject to the sanctions being leveraged by the West. But commentators speculate that institutions that are seen to be sympathetic towards Russia's monetary elite risk significant reputational damage on the world stage, as more and more private entities distance themselves from Moscow.
Just last week, FATF imposed increased financial monitoring on the Gulf nation by putting UAE on the "grey list".
"Being on the grey list, they (UAE) probably have to be more careful than normal. Now, the last thing they want is for Europe to use this as a further reason to keep them on this list," a lawyer said.
FinCrime Sanctions
30th March 2022
The GRC World Forums inaugural Sanctions and Compliance 2022 virtual event has been designed for those working in global sanctions compliance, internal audits and investigations, international trade, banking, insurance, forensic accounting, and white-collar crime to discuss how best to overcome Sanctions related challenges and provide roadmaps to successful strategy implementation and management of your sanctions and compliance programme.