The Financial Action Task Force (FATF) has placed the United Arab Emirates on a list of zones that require more monitoring over money laundering activity.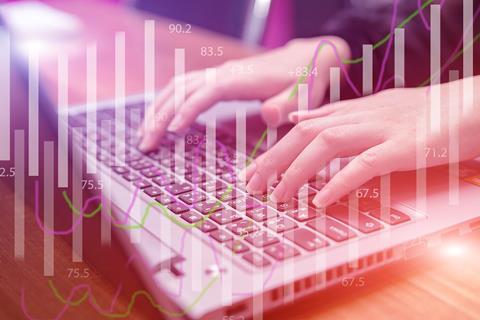 Countries on the "grey" list come under greater FATF scrutiny; as a result of the categorisation such countries may be subject to reputational damage, ratings adjustments, and may find it more difficult to source global finance. They may also incur higher transactional costs, specialists say.
In response, the UAE is working to put FATF action plans into place in a bid to strengthen its anti-money laundering (AML) and anti-terrorism financing schemes. The government in the UAE has announced its "strong commitment" to collaborating with FATF to address areas of concern.
In a statement, the UAE said:
"Robust actions and ongoing measures taken by the UAE government and private sector are in place to secure the stability and integrity of the country's financial system."
A major Middle Eastern business and enterprise hub, the UAE has worked hard to build a high profile as a business-friendly nation, and to be seen as a place of welcome for expatriates seeking to live lavish lifestyles. For many years the oil and gas exporting nation has steadily implemented more regulation to tackle criticism of it being a dealer in dirty money.
Its placing on the grey list makes for unwelcome news as the UAE pushes to make economic ground on neighbouring Saudi Arabia, the globes biggest oil exporter.
Katherine Bauer, a senior fellow at The Washington Institute for Near East Policy and a former US Treasury official described how officials in the UAE have stepped up efforts to tackle money laundering and the financing of terrorism, stating:
"The UAE has inherent vulnerabilities to illicit finance due to its role as a regional commercial and financial hub."

"The outstanding items included in the FATF statement today show that there's still a fair amount to be done. These are not changes that can happen overnight," Bauer added.
In 2020, a FATF evaluation of the UAE concluded that "fundamental and major improvements" were required, an announcement which was followed by UAE's creation of an Executive Office for Anti-Money Laundering and Counter Terrorism Financing thanks to the passing of associated laws in 2018.
Since the FATF 2020 report, the watchdog has observed that "significant progress" has been made by the UAE with regards to its fight against terrorism financing and illicit money trading, and its mission to confiscate ill-gotten gains from criminals.
"Additionally, the UAE addressed or largely addressed more than half of the key recommended actions from the mutual evaluation report," FATF said.
Pressure is now on the Gulf to demonstrate sustained cooperation with the international community to support ongoing anti-money laundering operations, and to help to manage risks across key industry sectors, such as real estate agents, precious stones and metal dealers.
FinCrime Global
Financial Crime is a complex, multi-faceted and ever evolving global issue which has become increasingly sophisticated in nature.
FinCrime Global will return on 5th & 6th April 2022 for 2 days of expert insight, guidance and debate to help inform financial and banking professionals and senior practitioners working within the financial crime sector.
Bringing together over 50 thought-leaders that are committed to fighting financial crime and lead the way on how we can do this better, more efficiently and effectively.