The UK government is speeding up the creation of laws designed hit the money-laundering activities of overseas oligarchs, following Russia's invasion of Ukraine.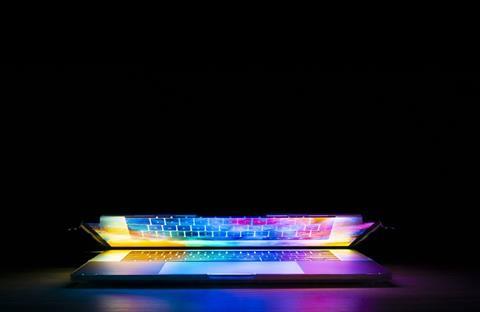 The new legislation will force foreign property tycoons to submit their identities to British intelligence, instead of using companies as a front to hide behind. The developments come in the wake of UK prime minster, Boris Johnson's declaration last week to hit big banks in Russia and financial heads.
Underlining that the UK is "no place for dirty money," Mr Johnson announced:
"Those backing [the Russian president, Vladmir Putin have been put on notice: there will be nowhere to hide your ill-gotten gains. We are going faster and harder to tear back the façade that those supporting Putin's campaign of destruction have been hiding behind for so long."
Westminster say the new Economic Crime Bill will further enable the work being done by the National Crime Agency as the body continues to target large-scale corruption. The laws will introduce a new register through which foreign holders of UK property will have to declare and verify their true identities through Companies House.
The register is also applicable to properties bought by international owners from 2014 onwards in Scotland, and from 20 years ago in Wales and England. Companies House will also receive more data on companies in order to bolster corporate-level transparency and accountability, Westminster said.
The UK government hopes that the measures will deter criminals and oligarchs from relying on agents, or from setting up shell companies as a means to acquiring real estate in Britain.
Individuals that fail to declare properties held would be hit with further restrictions when it comes to the selling of property, and some may even face jail time for up to five years for breaking rules.
Investigations into sanctions evasion is going to be a priority for a new "Kleptocracy" cell, the creation of which was announced last week by the National Crime Agency, which will also use the cell to seize crypto-assets used by online criminals for money-laundering purposes.
The laws add more weight to Unexplained Wealth Orders (UWOs) which came into being at the start of 2018 as part of the battle to expose criminally-obtained money within property markets. The UWO has been leveraged just four times since the law was introduced, and just one instance of criminal activity has led to property being forfeited.
However, the UWO remains a tool in evolution, which experts hope is steadily giving law enforcement agencies more power to review different cases and to increase protection against high legal costs should pursued cases fail to end in success.
As reported by the BBC, Home Secretary, Priti Patel, said:
"Time is up for Putin's cronies hiding dirty money in the UK and this new legislation will help to crack down on economic crime, including removing key barriers to using Unexplained Wealth Orders."

Emphasising Labour's support for the new legislation, shadow chancellor, Rachel Reeves, said the laws will "scrutinise the strength of these measures, which the government must enact in their strongest form to tackle dirty money once and for all."

"The long overdue Register of Overseas Entities, originally promised in 2016, must now be implemented at speed. Any transition period must be completed by the end of March and be accompanied by tough enforcement measures," she added.
FinCrime Sanctions
30th March 2022
The GRC World Forums inaugural Sanctions and Compliance 2022 virtual event has been designed for those working in global sanctions compliance, internal audits and investigations, international trade, banking, insurance, forensic accounting, and white-collar crime to discuss how best to overcome Sanctions related challenges and provide roadmaps to successful strategy implementation and management of your sanctions and compliance programme.