Chief Information Security Officer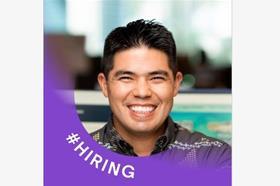 Hi! I am a visionary, resilient, and resourceful leader with demonstrated success reinforcing security infrastructure of the organization by developing and implementing comprehensive security plans and IT risk management initiatives. Furthermore, I possess in-depth knowledge of information security standards (including NIST CSF and CIS CSC) with proven expertise in vulnerability remediation, risk identification/mitigation, IT infrastructure planning, and system implementation. What makes me standout is my stellar record of executing advanced technology solutions across organization to safeguard information assets, mitigate threat of misuse, and ensure data confidentiality/integrity in line with established security standards and guidelines. In addition, I am recognized for conveying complex technical information into simplified business terms, while generating innovative security solutions to build consensus with key stakeholders, including high value-client and executive leadership. Lastly, I am an articulate and refined communicator; adept at fostering relationships with key stakeholders and building consensus across multiple organizational levels to drive strategic, cohesive operations.
Current Role
Company Name: Bank of Hawaii
Job Title: Chief Information Security Officer
Start Date: March 2022
Company Industry: Banking
Location: Honolulu, Hawaii, United States
Bank of Hawaii is the primary subsidiary of Bank of Hawaii Corporation. The financial institution was founded in 1897 and is the largest independent financial institution in Hawaii. Bank of Hawaii Corporation is a regional financial services company serving businesses, consumers and governments in Hawaii and the West Pacific.
Previous Role:
Company Name: Bank of Hawaii
Job Title: Executive Vice President, Executive Director Vendor Risk Management
Start Date: April 2021