Chief Technology Officer, Field Lead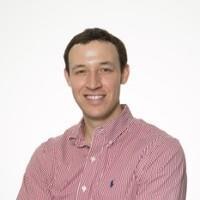 My main objective is to be a well rounded industry professional. I do not fear jumping into something new or unknown. A lack of experience in something is a gift in my opinion, it affords me the opportunity to take something on that I will either make better, or it will make me better. The overall objective is to work in many different areas, on many different teams, and to help make whatever team I am on the best it can be.
Current Role
Company Name: SHI International Corp.
Job Title: Chief Technology Officer, Field Lead
Start Date: January 2022
Company Industry: Information Technology & Services
Location: Plano, Texas, United States
When you work with SHI, you'll gain access to 5,000 ridiculously helpful and knowledgeable technical specialists across the globe to help deliver against your IT and business needs, helping you build strategies and solutions that will drive innovation, collaboration and security – all with cost optimization as the #1 priority. Our experts will help you select, deploy and manage the very best solutions that our 15,000 technology partners have to offer, complemented with a growing portfolio of SHI consultancy and managed services.
Previous Role:
Company Name: SHI International Corp.
Job Title: Chief Technology Officer, Central Field
Start Date: July 2020