Chief Medical Information Officer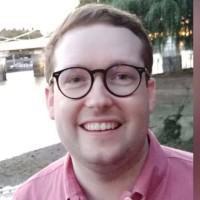 Rupert is now the Chief Medical Information Officer at Royal Free London NHS Foundation Trust.
Current Role
Company Name: Royal Free London NHS Foundation Trust
Job Title: Chief Medical Information Officer
Start Date: June 2022
Company Industry: Hospital & Health Care
Location: London, England, United Kingdom
Today, the Royal Free London NHS Foundation Trust runs three London hospitals; Barnet Hospital in north London, Chase Farm Hospital in Enfield and the Royal Free Hospital in Hampstead. Barnet Hospital and Chase Farm Hospital became part of the Royal Free London NHS Foundation Trust on 1 July 2014. Last year our highly skilled healthcare teams provided treatment and care for over a million patients and achieved some of the best clinical outcomes in England. Our mortality rates have been the best among England's hospital trusts for many years. Our goal is to continue excelling and to be in the top 10 per cent in the UK for clinical research, scientific medical research and teaching outcomes. We provide a wide range of routine and specialist health services and we aim to deliver world class healthcare to our patients. To do so, we combine world class expertise with leading healthcare that is local, patient-focused and friendly.
Other Active Role:
Company Name: Royal Free London NHS Foundation Trust
Job Title: Specialty Registrar - Nephrology and General Internal Medicine
Start Date: October 2021
Previous Company:
Company Name: Imperial College Healthcare NHS Trust
Job Title: Chief Registrar
Start Date: August 2020