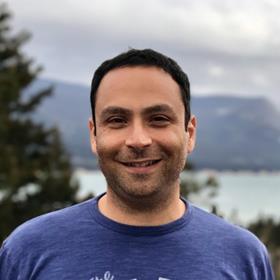 I help innovating companies position themselves amongst outdated, ambiguous, and/or conflicting regulatory schemes. My areas of expertise include privacy, regulatory compliance, litigation, and government affairs. My personal interests include fintech, blockchain technology, and AI governance.
Current Role
Company Name: Credit Karma
Job Title: Chief Privacy Officer
Start Date: February 2022
Company Industry: Consumer Services
Location: San Francisco, California, United States
Credit Karma is focused on championing financial progress for over 110 million members in the U.S., Canada and U.K. While we're best known for pioneering free credit scores, our members turn to us for resources as they work toward their financial goals. This includes tools for credit and identity monitoring, credit card recommendations, shopping for loans (car, home and personal), and growing their savings* – all for free. We've grown significantly through the years, adding more than 70 million members in the last five alone. We currently have more than 1,300 employees spread across offices in San Francisco, Charlotte, Los Angeles, Leeds, London and one coming soon to Oakland.
Disrupting the financial industry is not an easy task. That's why we know it's one worth doing. Our core values of helpfulness, ownership, progress and empathy guide our work and our relationships.
Previous Role:
Company Name: Credit Karma
Job Title: Managing Counsel & Global Head of Privacy
Start Date: September 2020