Chief Information Officer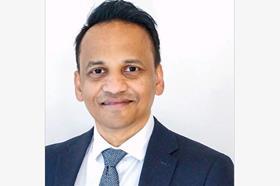 My key skills are in modernisation of organisations by bringing in the newest generation of technologies, and technologists, to best suit their commercial needs. These mainly relate to technical alignment to improve or overhaul business operating models, reducing risk, better customer experience and value for money. I do this by providing a strategic roadmap that is aspirational and progressive while staying within the financial means of the business. I have a history of hands-on experience with a wide array of technologies which gives me the creativity and the technical know-how to apply myself to business challenges and opportunities.
Current Role
Company Name: Notting Hill Genesis
Job Title: Chief Information Officer
Start Date: March 2022
Company Industry: Construction
Location: Dagenham, England, United Kingdom
We're one of the largest housing associations in London and the south-east. Our roots reach back to the 1960s when our legacy organisations were created by local people who shared a vision to house west London's working poor and providing them with a home from which to build a more secure future. That commitment, to provide homes for low-income households in London and the south-east, is as strong today as it was more than 50 years ago.
Previous Role:
Company Name: Notting Hill Genesis
Job Title: Director of Digital Technology
Start Date: May 2017