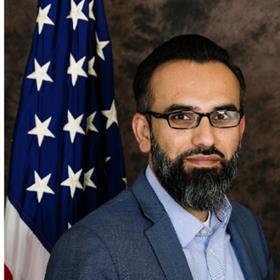 A strategic leader with progressive and vibrant ideology of transformative change in the delivery of technology and information management processes with a proven record of saving millions in information technology expenses by leveraging process re-engineering and business innovation. An expert in enterprise technology planning, software development, data management, cloud provisioning, continuous delivery, continuous monitoring, security management, risk compliance, budgeting, enterprise architecture and data center management with a revolutionary vision of IT and alignment with business processes and services.
Current Role
Company Name: FDA
Job Title: Chief Technology Officer
Start Date: February 2022
Company Industry: Government Administration
Location: Silver Spring, Maryland, United States
FDA is an agency within the Department of Health and Human Services.
The FDA's organization consists of the Office of the Commissioner and four directorates overseeing the core functions of the agency: Medical Products and Tobacco, Foods, Global Regulatory Operations and Policy, and Operations.
The FDA is responsible for protecting the public health by assuring the safety, efficacy, and security of human and veterinary drugs, biological products, medical devices, our nation's food supply, cosmetics, and products that emit radiation.
The FDA is also responsible for advancing the public health by helping to speed innovations that make medicines and foods more effective, safer, and more affordable; and helping the public get the accurate, science-based information they need to use medicines and foods to improve their health.
Other Active Role:
Company Name: FDA
Job Title: CTO & Director of Infrastructure Operations (Acting)
Start Date: April 2015
Previous Role:
Company Name: FDA
Job Title: Deputy Chief Information Security Officer
Start Date: 2015