Chief Information Security Officer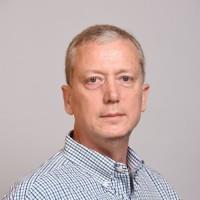 Senior executive with experience in banking, government and telecommunication industries. Rich mix of information systems management, operations, administration, and business development. 30+ year track record of providing technology management, information security, compliance and privacy solutions. Dedicated to supporting critical business operations, promoting an innovative culture, and creating a team atmosphere that attracts and retains top-performing staff.
Current Role
Company Name: Renasant Bank
Job Title: Chief Information Security Officer
Start Date: January 2022
Company Industry: Banking
Location: Birmingham, Alabama, United States
Renasant Corporation, a 117-year-old financial services institution, is the parent of Renasant Bank. Renasant has assets of approximately $16 billion and operates 199 banking, mortgage, financial services and insurance offices throughout Mississippi, Tennessee, Alabama, Florida, Georgia, North Carolina and South Carolina.
Active Roles:
Company Name: J Smith International Basketball Club
Job Title: Head Basketball Coach – Program Coordinator
Start Date: 2020
Previous Company:
Company Name: IBERIABANK
Job Title: EVP, Chief Information Security Officer
Start Date: June 2015