Senior Vice President, Chief Information Security Officer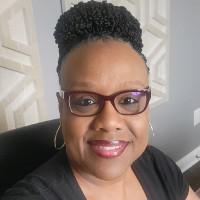 Meredith is a strategic leader with 29 years of experience who is not just interested in processes, goals and objectives but most of all she is passionate about her greatest assets which are her team members. Her success has been attributed to her ability to manage large-scale complex programs that cross functional areas while advancing the skill sets and careers of her team members. Meredith is an active member of the Health Care Compliance Association where she has demonstrated her commitment to compliance by holding dual certifications in healthcare compliance and privacy. She is also certified as a HealthCare Information Security & Privacy Practitioner through the International Information System Security Certification Consortium, Inc. and a Certified Information Security Manager through the Information Systems Audit and Control Association. She continues to provide leadership for several industry groups and serves as a Board member for the Health Information Sharing and Analysis Center, the National Technology Security Coalition and the Cybersecurity Collaborative, to name a few. Meredith is passionate about empowering women and minorities to embark upon careers in technology especially in information security where those populations are not very well represented. She's committed to transforming the industry by driving engaging and provocative discussions around diversity, equity and inclusion and the value it brings. It is her hope that the industry transforms at a more rapid pace so that women and minorities are normalized in tech and security spaces. Though she is committed to her professional community, she is equally as committed to her local community evidenced by her 31 years of service through her Diamond Life membership in Delta Sigma Theta Sorority, Inc. Meredith is a proud alumna of the University of Detroit Mercy where she received her Master's in Health Services Administration and her Bachelor of Science in Computer Information Systems.
Current Role
Company Name: Synchrony
Job Title: Senior Vice President, Chief Information Security Officer
Start Date: June 2022
Company Industry: Financial Services
Location: Greater Indianapolis
At Synchrony (NYSE: SYF), we're changing what's possible for people and businesses every single day. From offering financing options to creating innovative tech, we help make shopping go smoothly across a variety of industries, like retail, auto, travel and home. Synchrony is one of the largest issuers of store credit cards in the United States. We help consumers pay over time for important expenses, issue co-branded cards for small- and medium-sized business credit products, as well as offer consumer savings products through Synchrony Bank. So, how can we change what's possible for you?
Previous Company:
Company Name: Eli Lilly and Company
Job Title: Vice President, Chief Information Security Officer
Start Date: April 2019