Chief Information Security Officer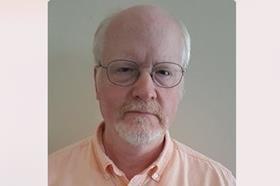 Security Engineer with specialization in higher education ecosystem. Particularly interested in improving and transforming business processes. Also pursuing innovative ways to unleash the potential of staff and achieve a high-performance organization. Currently developing security guidelines on the use of Cloud resources.
Current Role
Company Name: University of North Carolina at Chapel Hill
Job Title: Chief Information Security Officer
Start Date: March 2022
Company Industry: Higher Education
Location: Chapel Hill, North Carolina, United States
Carolina's vibrant people and programs attest to the University's long-standing place among leaders in higher education since it was chartered in 1789 and opened its doors for students in 1795 as the nation's first public university. Situated in the beautiful college town of Chapel Hill, N.C., UNC has earned a reputation as one of the best universities in the world. Carolina prides itself on a strong, diverse student body, academic opportunities not found anywhere else, and a value unmatched by any public university in the nation.
Previous Role:
Company Name: University of North Carolina at Chapel Hill
Job Title: Information Security Manager
Start Date: May 2019