Executive Vice President, Deputy Chief Risk Officer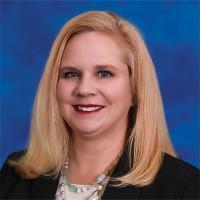 Life-long learner, coach, and mentor. *Innovative and Talented Financial Services Regulatory Professional with 20+ years of direct team leadership and extensive management experience in risk management, operations, and strategic planning. *Visionary, strategic, and conceptual thinker with extensive knowledge of banking risks and supervision issues. *Can easily drive new ideas and execute effective strategies with internal and external constituents. *Strong communicator with a high level of business acumen and cultural competence. *A proven track record of success in developing high-performing cross-functional teams, driving high levels of employee engagement, and achieving exemplary business outcomes in a fast-paced, highly regulated environment through the use of strong communications and solid relationship building on-site and in remote working environments.
Current Role
Company Name: S&T Bank
Job Title: Executive Vice President, Deputy Chief Risk Officer
Start Date: June 2022
Company Industry: Financial Services
Location: Avon Lake, Ohio, United States
S&T Bank was founded in 1902 as Savings and Trust Company of Indiana with a single location in Indiana, Pa. S&T provides a full range of financial services to families and businesses throughout Pennsylvania, Ohio, and New York. S&T Bank, MEMBER FDIC Our mission is to build relationships with our customers based on mutual confidence, trust, and performance. We believe in establishing partnerships with a focus on longevity through strong customer service.
Other Active Role:
Company Name: Terra State Community College
Job Title: Adjunct Professor, Business Administration
Start Date: December 2021
Previous Company:
Company Name: Federal Reserve Bank of Cleveland
Job Title: Vice President, Consumer Compliance, Community & Regional Supervision, Applications & Enforcement
Start Date: December 2019