Chief Digital Product Officer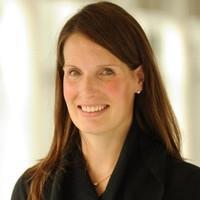 Krista is a data-driven, results-oriented product executive with over 15 years experience delivering dynamic product experiences with multiple Fortune 500 brands. Currently Chief Product Officer, Consumer at RentPath, LCC a TPG / Providence Equity backed firm, Krista leads the Consumer Product Management, SEO, UX/UI teams across RentPath's portfolio of brands.
Current Role
Company Name: Marks and Spencer
Job Title: Chief Digital Product Officer
Start Date: January 2022
Company Industry: Retail
Location: Atlanta, Georgia, United States
We hold ourselves to a very high standard here at M&S. That much has never changed. Our attention to detail, forward thinking and passion for improvement has led to the creation of some of the nation's most loved products. But a rapidly changing world demands that we change along with it. M&S has been at the forefront of social change for the past 134 years, and we're determined to keep it that way. Setting bolder goals and giving our people the space and resources to achieve them.
Previous Company:
Company Name: RentPath
Job Title: Chief Product Officer, Consumer
Start Date: February 2019