VP Chief Ethics & Compliance Officer Americas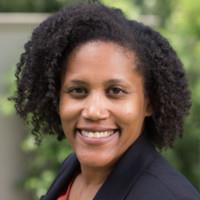 Healthcare Compliance Leader with success influencing Organizational Culture and Compliance, Instituting Operational Best Practices and Developing Talent

Driven, results-oriented Healthcare Compliance Leader with MBA, JD and twenty years of consistent achievement and career growth. Trusted advisor and strategic partner for executive leadership regarding Compliance strategies and Ethical Culture. Results-driven and solutions-oriented with consultative approach to coaching and influencing senior leaders. Thrives on challenges as an exceptional strategist, problem solver and change agent. Champions opportunities to gain efficiencies and integrate new technologies. Passion for developing, mentoring, and retaining talent within the organization.
Current Role
Company Name: Medtronic
Job Title: VP Chief Ethics & Compliance Officer Americas
Start Date: February 2022
Company Industry: Medical Device
Location: Memphis, Tennessee, United States
A global healthcare technology leader — boldly attacking the most challenging health problems facing humanity with innovations that transform lives.
Previous Role:
Company Name: Medtronic
Job Title: Sr. Director US Compliance Programs
Start Date: June 2018
Previous Company:
Company Name: Smith+Nephew
Job Title: Vice President Compliance, Americas
Start Date: January 2021