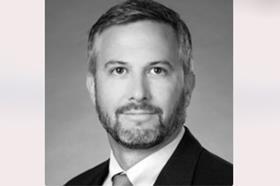 Deputy General Counsel and head of legal compliance specializing in financial services and insurance regulation, business conduct and ethics, privacy and cybersecurity, litigation, and employment matters. Experienced in building teams and processes to manage compliance, protect company culture, and support bringing new and disruptive financial and fintech products and services to market in highly regulated industries.
Current Role
Company Name: Radian
Job Title: Chief Compliance Officer
Start Date: March 2022
Company Industry: Financial Services
Location: United States
Radian Group Inc. (NYSE: RDN) is ensuring the American dream of homeownership responsibly and sustainably through products and services that include industry-leading mortgage insurance and a comprehensive suite of mortgage, risk, title, valuation, asset management and other real estate services. We are powered by technology, informed by data and driven to deliver new and better ways to transact and manage risk.
Previous Role:
Company Name: Radian
Job Title: Senior Vice President, Deputy General Counsel, Compliance
Start Date: November 2015