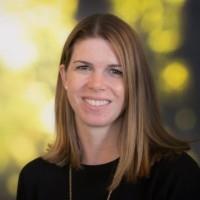 Karen has recently become the Chief Digital Officer for WEX after being the CDO for Thomson Reuters since 2019.
Current Role
Company Name: WEX
Job Title: Chief Digital Officer
Start Date: January 2022
Company Industry: Financial Services
Location: Dallas, Texas, United States
Powered by the belief that complex payment systems can be made simple, WEX (NYSE: WEX) is a leading financial technology service provider across a wide spectrum of sectors, including fleet, travel and healthcare. WEX operates in more than 10 countries and in more than 20 currencies through approximately 4,900 associates around the world. WEX fleet cards offer approximately 14 million vehicles exceptional payment security and control; our travel and corporate solutions business processes over $35 billion of purchase volume annually; and the WEX Health financial technology platform helps 343,000 employers and more than 28 million consumers better manage healthcare expenses.
Previous Company:
Company Name: Thomson Reuters
Job Title: Chief Digital Officer
Start Date: 2019