Data Protection Officer / Solicitor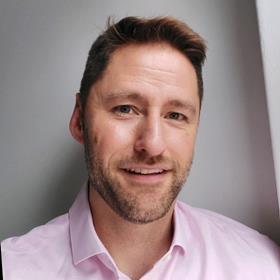 I started my career as a commercial litigator, specialising in reputation management, intellectual property and privacy disputes. As a litigator, I acted for a wide range of organisations in high profile claims up to the Supreme Court. I also represented clients before national regulators, including the ICO, which prompted my conversion to become a full time data protection and compliance lawyer.

In the build up to the GDPR's arrival, I led the Information Law team at a UK-Top 100 commercial law firm, overseeing GDPR compliance projects for many clients including global brands and international charities. I was also the keynote speaker at a series of GDPR events across the UK and an expert speaker for Lexis Nexis' webinars series.

In 2018, I became a partner in a law firm, providing outsourced DPO services to businesses, before moving in-house to become the Data Protection Officer for the RAC Group.
Current Role
Company Name: NHS Digital
Job Title: Data Protection Officer / Solicitor
Start Date: February 2022
Company Industry: Hospital & Health Care
Location: Bristol, England, United Kingdom
NHS Digital uses information and technology for better health and care.
As an arms-length body of the Department of Health, we are the national provider of information, data and IT systems for commissioners, analysts and clinicians in health and social care.
NHS Digital:
• operates and develops IT systems • collects processes and publishes data • ensures organisations meet information and security standards We support the health and care system, helping patients to make informed choices about their care while ensuring that their data is kept safe.
Previous Company:
Company Name: RAC
Job Title: Head of Privacy / Group Data Protection Officer / Solicitor
Start Date: Novemebr 2018