Chief Threat Management Risk Officer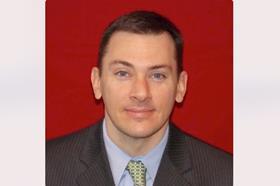 I'm an energetic, results driven leader with a strong reputation as a strategic & critical thinker. I hire the best people in the industry, place them into the right roles and develop their ability to lead and influence others. I love working in fast paced and ambiguous environments. I'm at my best when I'm defining the unknown and working on the most challenging projects. Working with great people is important to me, so I put a tremendous amount of effort into finding the most talented individuals around. I've built an amazing network and I'm interested in leveraging those resources on compelling problems that need creative solutions. I'm known for being courageous and voicing my opinions even when they're not popular. Leveraging my experience and strategic thought, I add value to the initiatives I lead and support. Once decisions are made, I support them with passionate positivity. Communication is my signature strength and I have the proven ability to interact well with Board level officers and non-exempt employees (and everyone in between).
Current Role
Company Name: Northern Trust Corporation
Job Title: Chief Threat Management Risk Officer
Start Date: March 2022
Company Industry: Financial Services
Location: Greater Boston
We serve the world's most successful individuals, families and institutions through deep expertise, a culture of unwavering values and operational precision—working closely with every client to help them achieve something greater. For more than a century, Northern Trust has worked hard building our legacy of outstanding service, expertise and integrity. From our roots as a trust bank to a global presence today—with nearly 20,000 employees across offices in 22 U.S. states and Washington, D.C., and across 23 locations in Canada, Europe, the Middle East and the Asia-Pacific region —our foundation of strength and stability helps clients grow with confidence.
Previous Company:
Company Name: Citizens Bank
Job Title: SVP, Head of Risk Oversight: Cyber Security, Tech, Digital, 3rd Party, Fraud & Chief Privacy Officer
Start Date: August 2019