Chief Operating Officer & Chief Information Security Officer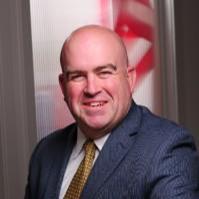 Specialties: Cloud Computing and Cloud Disaster Recovery Services, Security and Compliance, Desktop as a Service (DaaS), Software as a Service (SaaS), Enterprise Storage and Virtualization Technologies, Enterprise Sales, Solution Architecture, Analytics, and Information Architecture.
Current Role
Company Name: Ntirety
Job Title: Chief Operating Officer & Chief Information Security Officer
Start Date: June 2022
Company Industry: Information Technology & Services
Location: Wilmington, Delaware, United States
Managing security and compliance is a strategic, economic imperative that directly impacts business outcomes. Ntirety is the only company that embeds compliant security throughout your IT and company culture. Protect the entirety of your enterprise through a comprehensive compliant security solution from a single relationship. With over 20 years of experience and deep security expertise, our three 24x7x365 US-based security operations centers (SOCs) simplify your risk management program with a comprehensive protection, recovery and assurance suite of services. Our approach helps you build resilient, adaptive operations throughout all your organization. Discover the award-winning Ntirety Compliant Security Solution that's tested, proven, and trusted globally.
Previous Company:
Company Name: TNBI, Inc. (The Laundry Boss)
Job Title: Chief Executive Officer, Board Member, Executive, Advisor
Start Date: July 2021