Chief Compliance and Risk Officer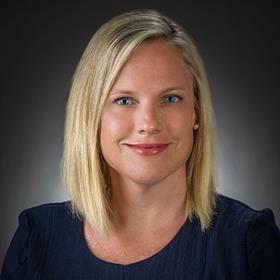 Leader in evolving global ethics and compliance programs that deliver innovative and effective solutions. Skilled in building highly engaged teams, collaborating cross-functionally, and connecting with colleagues.

I have demonstrated success in leading teams, programs, and processes that operationalize compliance and risk management. I build strategic partnerships and work well with senior executives and other teams in global, diverse, and highly matrixed environments. I am devoted to continuously developing people, including myself. I work with positive energy and personal connectivity.
Current Role
Company Name: The University of Akron
Job Title: Chief Compliance and Risk Officer
Start Date: February 2022
Company Industry: Higher Education
Location: Greater Cleveland
The University of Akron, is the region's most influential public research university, contributing to the resurgence of the local economy, providing a workforce highly trained in diverse disciplines, and known for an innovative approach to higher education.
With nearly 26,000 students and more than 300 associate, bachelor's, master's, doctorate and law degree programs, UA offers career-focused and experiential learning that defines the polytechnic approach to education.
UA brings together diverse disciplines in ways that provide students with life-long skills, internships and co-ops, opportunities for academic research, study abroad, on-campus student employment and service projects designed for diverse groups of learners, including full-time, part-time and online students, veterans, and adults returning to the classroom.
Previous Company:
Company Name: Eaton
Job Title: Compliane Counsel
Start Date: November 2019