CISO EUROPE & CISO Corporate Center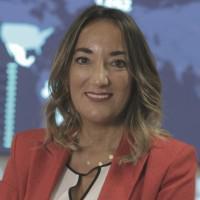 Idoia is now the CISO EUROPE & CISO Corporate Center at Banco Santander.
Current Role
Company Name: Banco Santander
Job Title: CISO EUROPE & CISO Corporate Center
Start Date: June 2022
Company Industry: Banking
Location: Greater Madrid Metropolitan Area
Banco Santander (SAN SM, STD US, BNC LN) is a leading retail and commercial bank, founded in 1857 and headquartered in Spain. It has a meaningful presence in 10 core markets in Europe and the Americas, and is one of the largest banks in the world by market capitalization. Its purpose is to help people and businesses prosper in a simple, personal and fair way. Santander is building a more responsible bank and has made a number of commitments to support this objective, including raising over €120 billion in green financing between 2019 and 2025, as well as financially empowering more than 10 million people over the same period. At the end of 2020, Banco Santander had more than a trillion euros in total funds, 148 million customers, of which 22.8 million are loyal and 42.4 million are digital, 11,000 branches and 191,000 employees.
Previous Company:
Company Name: Banco Santander
Job Title: CISO Santander Corporate Center & Country Management
Start Date: July 2021