Chief Information Security Officer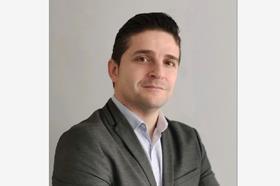 Experienced professional expert in information security and IT governance. Proven ability to lead corporative information security implementation and drive IT processes and policies. Hard-working, autodidact and analytical with excellent leadership and communication skills, always looking to converge technology with business strategy.
Current Role
Company Name: NTT DATA Europe & LATAM
Job Title: Chief Information Security Officer Spain & Morocco
Start Date: March 2022
Company Industry: Information Technology & Services
Location: Madrid, Community of Madrid, Spain
NTT DATA is the 6th largest IT services provider in the world with headquarters in Tokyo, and has 140,000 professionals, operating in more than 65 countries. NTT DATA Europe & Latam is a partnership between everis (with a presence in Europe and Latin America) and NTT DATA EMEA (with a presence mainly in UK, Italy, Germany, and Romania) to deliver transformation and innovation to clients throughout Europe and Latin America.
For us, our daily work is not only technology innovation, it´s about to connect people to create the best daily live solutions.
Previous Role:
Company Name: NTT DATA Europoe & LATAM
Job Title: Chief Information Security Officer Spain
Start Date: September 2021