Chief Innovation & Technology Officer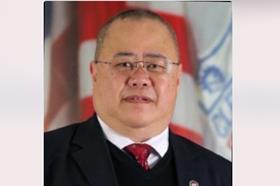 Integrating systems, analytics, and services to deliver transformational enterprise solutions is my passion. My specialty is creating and launching the powerful, executable IT strategies that ensure process improvement and superior business intelligence, while reducing costs. Fusing an innovation-driven mindset with experience across a wide range of industries, including healthcare, manufacturing, consumer business, financial services and supply chain, I build the environments of collaboration, accountability and alignment that drive market competitiveness and business success. Noted for: Strategic Vision Developed multiyear, $1.7M population health implementation roadmap to move Summit County's largest integrated healthcare delivery system from fee-for-service to a value-based care institution. Analytics Excellence Created Center of Excellence team to provide systemwide data management services including extraction, provisioning, democratization, security, and visualization for interactive analytics. Process Improvement Reduced demand for ad-hoc data and reporting needs by 80% by delivering daily, near real-time measures via online access across system-wide healthcare network. ERP Implementation Enabled $1.8M in annual savings with successful implementation of Oracle R12 for two companies, two manufacturing plants, two distribution centers, and four warehouses. Labor Cost Savings Saved $120M in labor costs for Pfizer by designing the technology integration roadmap for the Pfizer and Wyeth merger.
Current Role
Company Name: City of Cleveland - City Hall
Job Title: Chief Innovation & Technology Officer
Start Date: March 2022
Company Industry: Government Administration
Location: Greater Cleveland
We are committed to improving the quality of life in the City of Cleveland by strengthening our neighborhoods, delivering superior services, embracing the diversity of our citizens and making Cleveland a desirable, safe city.
Previous Company:
Company Name: PNC
Job Title: Vice President, Strategic Services and Enterprise Architecture Manager
Start Date: March 2020