Chief Information Security Officer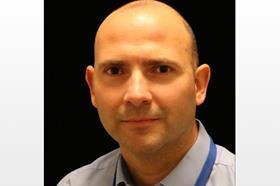 Experienced information security, privacy and compliance professional with a demonstrated track record of successful gigs in consulting and cloud services industries. Skilled in information security, risk management, governance and control. Over 15 years of relevant experience with a Master of Science in Information and Communication Systems Security from the Swedish Royal Institute of Technology (KTH).
Current Role
Company Name: PostNord
Job Title: Chief Information Security Officer
Start Date: March 2022
Company Industry: Logistics & Supply Chain
Location: Stockholm Metropolitan Area
We make everyday life easier. PostNord is a leading provider of parcel and logistics services to, from, and within the Nordic region. We ensure the provision of a postal service to households and businesses in Sweden and Denmark, regardless of where they live and work. PostNord connects companies, public authorities and consumers and enables business, trade and communication in the Nordic region. With our expertise and strong distribution network, we put in place the conditions for the e-commerce, distribution, logistics and communication solutions of tomorrow in the Nordic region.
Previous Company:
Company Name: Amazon Web Services (AWS)
Job Title: Senior Advisor - Security, Risk, and Compliance
Start Date: November 2020