Chief Information Officer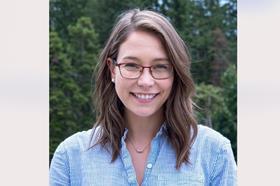 I am an engaged and effective policy professional working on digital policy for the Government of BC, specializing in agile policy development, data/AI ethics and cloud. I am a certified Scrum Master and Product Owner and I'm passionate about delivering products that are accessible, inclusive and user-centric. I am an avid reader, outdoors enthusiast and love to rock climb indoors and outside.
Current Role
Company Name: Government of British Columbia
Job Title: Chief Information Officer
Start Date: March 2022
Company Industry: Government Administration
Location: Victoria, British Columbia, Canada
British Columbia is the westernmost province of Canada, with a population of more than four million people. It is located between the Pacific Ocean and the Rocky Mountains. British Columbia is also a component of the Pacific Northwest and the Cascadia bioregion, along with the U.S. states of Alaska, Idaho, western Montana, Oregon, and Washington state.
Previous Role:
Company Name: Government of British Columbia
Job Title: Senior Legislative and Policy Analyst, Office of the Chief Information Officer
Start Date: August 2019