Chief Information Security Officer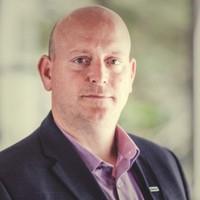 Cyber Executive, sometimes skeptic, sometimes just poking fun.
Specialties: Building security teams, threat and vulnerability management, insider threat mitigation, data loss prevention, risk management, regulatory compliance, policy, public speaking.
Current Role
Company Name: Juniper Networks
Job Title: Chief Information Security Officer
Start Date: January 2022
Location: Pilot Point, Texas, United States
Juniper Networks, Inc. is an American multinational corporation headquartered in Sunnyvale, California. The company develops and markets networking products, including routers, switches, network management software, network security products, and software-defined networking technology.
Previous Company:
Company Name: Hewlett Packard Enterprise
Job Title: VP, Global Security
Start Date: March 2021