Group Chief Information Officer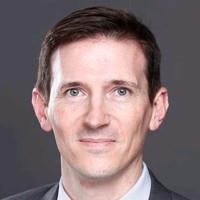 Passionate about information technology, innovation and team / enterprise culture. Let's build a sustainable tomorrow, now.
Current Role
Company Name: idverde
Job Title: Group Chief Information Officer
Start Date: January 2022
Company Industry: Environmental Services
Location: Bourg-la-Reine, Île-de-France, France
idverde was born from the desire to pursue a story, that of a passion, the landscape, and that of the men who for more than 30 years have put their skills and know-how at the service of creation, development and maintenance of landscaped areas for communities or businesses. Through its 5 areas of expertise: green spaces, urban spaces, sports and recreational spaces, interior landscaping and irrigation, the idverde group provides tailor-made creation, maintenance and regeneration services.
Previous Company:
Company Name: SUEZ
Job Title: Director of IT Transformation
Start Date: January 2020