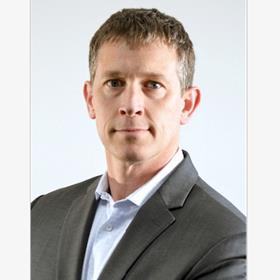 I have been constantly challenging the horizons of technology, providing a potential for market disruption or at least leadership positioning. What makes me unique is my ability to not just "go deep" technically, but to explain difficult concepts to business leaders in order to help drive strategic alignment and execution. After all, getting to a more innovative product is a team endeavor.
My ambition is to help enterprises take advantage of emerging technologies to fully exploit their assets while managing a new operating model and management system. To not just talk about change, but to become constantly changing. The diverse background with agile and not companies as well as a continued focus on a large number of multi-industry clients provided me the ability to understand key patterns in technology and organization that can help underwrite change for my perspective employer.
Current Role
Company Name: Guidehouse
Job Title: Chief Technology Officer
Start Date: February 2022
Company Industry: Management Consulting
Location: Oakton, Virginia, United States
Guidehouse is a leading global provider of consulting services to the public sector and commercial markets, with broad capabilities in management, technology, and risk consulting. By combining our public and private sector expertise, we help clients address their most complex challenges and navigate significant regulatory pressures focusing on transformational change, business resiliency, and technology-driven innovation. Across a range of advisory, consulting, outsourcing, and digital services, we create scalable, innovative solutions that help our clients outwit complexity and position them for future growth and success.
Other Active Roles:
Company Name: Data Cloud, LLC | TLG Holding | WhamTech, Inc. | Digital Asset
Job Title: Founder and CEO | VP, Chief Technology Advisor | Board Member | Advisory Board Member
Start Date: October 2020 | November 2020 | December 2021 | June 2021
Previous Company:
Company Name: DXC Technology
Job Title: Chief Technology Officer
Start Date: April 2017