Chief Information Officer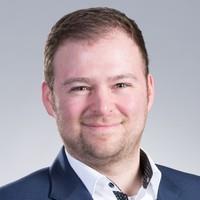 Having worked for the Schwarz IT KG in various roles since 2012, Damir is now the Chief Information Officer for Lidl Srbija KD specifically.
Current Role
Company Name: Lidl Srbija KD
Job Title: Chief Information Officer
Start Date: January 2022
Company Industry: Retail
Location: Neckarsulm, Baden-Württemberg, Germany
Lidl is with you in 32 countries and employs more than 341,000 associates. Through more than 200 logistics centers, we supply over 11,550 stores every day. The goal of our business is to offer consumers products for everyday use, of the highest quality at the best price. Today, Lidl is the largest discount retail chain in Europe with a tendency to further strong expansion.
Previous Company:
Company Name: Schwarz IT KG (Schwarz Gruppe, Lidl & Kaufland)
Job Title: IT Senior Manager (Unternehmensorganisation/-kommunikation)
Start Date: March 2019