Global Chief Information Officer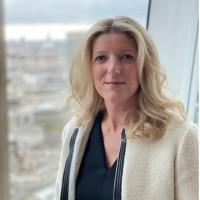 Global technology leader with 22 years' experience delivering business-led technology and operational transformation. Operates at Board / Exec level. CIO 100 - Ranked 4th and highest female. Roles in FTSE 100 and privately held companies has included Divisional CIO, CTO, Chief Digital & Tech Officer and Tech strategy leader. Sector focus has included Legal, Publishing,
Current Role
Company Name: Costa Coffee
Job Title: Global Chief Information Officer
Start Date: June 2022
Company Industry: Retail
Location: United Kingdom
In 1971 two brothers, Bruno and Sergio, moved to London. Coming from Italy, they were disappointed with the coffee they tasted. 'Why are you settling for mediocre?' they asked. And the Costa dream was born. From tiny beans, great big Mochas grow, and for 10 consecutive years, we were voted the UK's favourite coffee shop. Since being bought by The Coca Cola Company in 2019 our global growth mission commenced. We now have over 3,800 stores across 32 countries and over 8,300 Costa Express self-service units. We're on an exceptional adventure… We believe in great coffee for everyone……and we mean everyone! At the heart of what we do are our values; we believe in Warmth, Passion, Courage and Trust. Maybe it's because we love coffee, but we really value a feeling of warmth in our teams and in our communities and pride ourselves in empowering our people to feel supported to make their own decisions. And we love a can-do attitude, boldness and the courage to create positive change. Some companies spout this kind of froth but don't back it up in their actions, but at Costa Coffee we're genuine. We have a collaborative and inclusive workforce, who continually unlock new growth and innovation.
Previous Company:
Company Name: Bupa
Job Title: Chief Information, Digital and Transformation Officer, Bupa InsuranceChief Information, Digital and Transformation Officer, Bupa Insurance
Start Date: January 2022