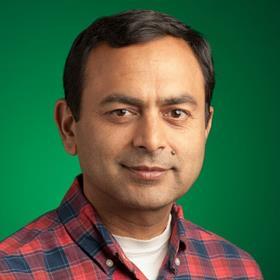 Technology and product executive with an extensive background in Platform, FinTech, eCommerce, and Payments. Passionate about delivering amazing customer experiences and driving growth through technology innovation and engineering culture. Led high-impact transformations in several medium to large global businesses.
Current Role
Company Name: Emeritus
Job Title: Chief Technology Officer
Start Date: February 2022
Company Industry: Higher Education
Location: San Jose, California, United States
Emeritus is committed to teaching the skills of the future by making high-quality education accessible and affordable to individuals, companies, and governments around the world. It does this by collaborating with more than 50 top-tier universities across the United States, Europe, Latin America, Southeast Asia, India and China. Emeritus' short courses, degree programs, professional certificates, and senior executive programs help individuals learn new skills and transform their lives, companies and organizations. Its unique model of state-of-the-art technology, curriculum innovation, and hands-on instruction from senior faculty, mentors and coaches educates more has educated more than 250,000 individuals across 80+ countries. Founded in 2015, Emeritus, part of Eruditus Group, has more than 1,400 employees globally and offices in Mumbai, New Delhi, Shanghai, Singapore, Palo Alto, Mexico City, New York, Boston, London, and Dubai. Following its $650 million Series E funding round in August 2021, the company is valued at $3.2 billion, and is backed by Accel, SoftBank Vision Fund 2, the Chan Zuckerberg Initiative, Leeds Illuminate, Prosus Ventures, Sequoia Capital India, and Bertelsmann.
Why learn through Emeritus? Emeritus offers high-quality online learning experience so you can learn in-demand skills to take your career to the next level.
Previous Company:
Company Name: Financial Data Exchange
Job Title: Board Member
Start Date: March 2021