Chief Information Officer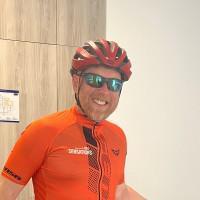 An IT and Business Change professional acknowledged for delivering transformational business change through technology and business process re-engineering. I take a pragmatic approach to the adoption of strategic technology throughout the business. My inspiration comes from the world of the entrepreneur; I enjoy mixing long term vision with immediate and dynamic delivery, but also complementing this approach with the correct level of governance and control. A passionate advocate of technology and change, I have a critical eye for seeking out areas of opportunity and where change can have a positive impact to the organisation. My experience comes most notably from regulated financial services organisations across the UK and Internationally. With a history of accountability for various functions spanning all areas of IT (Development, Strategy and Enterprise Architecture, Service Delivery), Commercial, Legal and Procurement practices, Programme and Portfolio Management as well as Leading Mergers, Acquisitions and Business Integration programmes. I have a real passion for building high performing teams and have a direct, hands on style to mentoring, coaching and developing people.
Current Role
Company Name: Sustrans
Job Title: Chief Information Officer
Start Date: June 2022
Company Industry: Non-profit Organization Management
Location: United Kingdom
We are engineers and educators, experts and advocates. We connect people and places, create liveable neighbourhoods, transform the school run and deliver a happier, healthier commute. Sustrans works in partnership, bringing people together to find the right solutions. We make the case for walking and cycling by using robust evidence and showing what can be done. We are grounded in communities and believe that grassroots support combined with political leadership drives real change, fast. Join us on our journey.
Previous Company:
Company Name: Employee Ownership Trust
Job Title: Chair Of The Board Of Trustees
Start Date: June 2022
Previous Company:
Company Name: Freelance
Job Title: Consultant
Start Date: August 2020