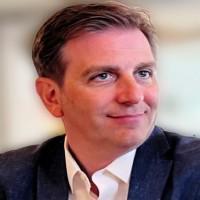 With over two decades of working experience in the financial service industry, I have acquired a solid understanding of the inter-workings relating to the capital markets and the re / insurance industry. With this experience, I offer a strong focus on the management and mitigation of undesirable material risks, as well as the key oversight mechanisms needed to effectively deploy and manage assetsBeyond my recent experience in risk management, I have several years of experience in the institutional investment consultant space. With this I offer tangible real-world insight on asset allocation, manager search and due diligence, portfolio structuring / re-balancing, and investment policy implementation.
Current Role
Company Name: Swiss Re
Job Title: Chief Risk Officer of Swiss Re Insurance Linked Investment Advisors Corporation (SRILIAC)
Start Date: June 2022
Company Industry: Insurance
Location: New York City Metropolitan Area
The Swiss Re Group is a leading wholesale provider of reinsurance, insurance and other insurance-based forms of risk transfer. Dealing direct and working through brokers, its global client base consists of insurance companies, mid-to-large-sized corporations and public sector clients. From standard products to tailor-made coverage across all lines of business, Swiss Re deploys its capital strength, expertise and innovation power to enable the risk taking upon which enterprise and progress in society depend. Founded in Zurich, Switzerland, in 1863, Swiss Re serves clients through a network of over 70 offices globally and is rated "AA-" by Standard & Poor's, "Aa3" by Moody's and "A+" by A.M. Best. Registered shares in the Swiss Re Group holding company, Swiss Re Ltd, are listed in accordance with the Main Standard on the SIX Swiss Exchange and trade under the symbol SREN.
We're smarter together.
Previous Role:
Company Name: Swiss Re
Job Title: Chief Risk Officer of Swiss Re Capital Markets Corporation (SRCMC)
Start Date: May 2022