Chief Security and Privacy Officer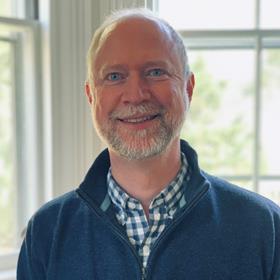 Leader and attorney with over 20 years of expertise in a broad array of privacy and data security issues. Experience managing global teams in a fast-paced, agile environment. Built a track record of empowering team members to identify opportunities and risks quickly and deliver practical solutions.
Current Role
Company Name: Cimpress
Job Title: Chief Security and Privacy Officer
Start Date: February 2022
Company Industry: Internet
Location: Greater Boston
Cimpress plc (Nasdaq: CMPR) invests in and builds customer-focused, entrepreneurial, mass-customization businesses for the long term. Mass customization is a competitive strategy which seeks to produce goods and services to meet individual customer needs with near mass production efficiency.
Cimpress is a strategically-focused group of more than a dozen businesses, each operating in a largely autonomous manner other than as it relates to the select few shared strategic and corporate activities that we maintain centrally.
Cimpress businesses include Drukwerkdeal, Exaprint, National Pen, Pixartprinting, Printi, Vistaprint and WIRmachenDRUCK. Founded by Robert Keane, who remains President & CEO today, the company has been passionate about empowering people to make an impression through individually meaningful, personalized physical products for more than 20 years.
Previous Company:
Company Name: Vistaprint
Job Title: Vice President & Associate General Counsel, Privacy & E-commerce | Data Protection Officer
Start Date: August 2009