Chief Information Security Officer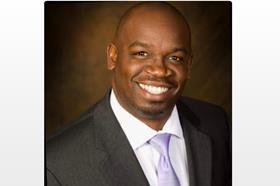 I am an experienced senior-level security executive and Chief Information Security Officer with extensive expertise working in the medical device industry. I'm passionate about developing global solutions that enable the business and improve the local experience. I have lead the overall strategic direction for security services and information security initiatives and work with external and private sector clients. I am certified and trained on global information security and operational enablement. In addition to my CISSP, CISM, C|CISO, and Six Sigma Green Belt certifications, I am trained in executive business management, development, operations, as well as SAP, business process, ERP platforms, and IT strategy.
Current Role
Company Name: ZS
Job Title: Chief Information Security Officer
Start Date: March 2022
Company Industry: Management Consulting
Location: New York City Metropolitan Area
ZS is a professional services firm that works side by side with companies to help develop and deliver products that drive customer value and company results. We leverage our deep industry expertise, leading-edge analytics, technology and strategy to create solutions that work in the real world. With more than 35 years of experience and 10,000-plus ZSers in more than 25 offices worldwide, we are passionately committed to helping companies and their customers thrive.
Previous Company:
Company Name: Magellan Health
Job Title: SVP, Chief Information Security Officer
Start Date: October 2020