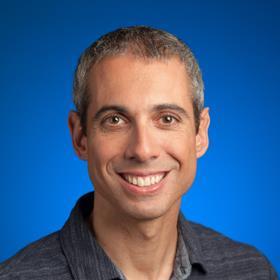 Built successful products from MVP to mass adoption for companies of all sizes, scaling teams and products with razor-sharp focus to achieve winning market positions. Joined Google Cloud when there was <$20m revenue and helped scale the business to over $1b/quarter through innovative and differentiated products and services. Prior to Google headed Riverbed's Granite product line which more than doubled Riverbed's annual revenue from ~$300m to over $800m.

I'm also a mentor and angel invest in innovative startups that are helping people live better lives. I *love* working with driven, talented individuals and sharing their sense of purpose! I advise on product strategy and market fit, building lean MVP and scaling to mature products, and leveraging cloud technologies to get things done 10x faster (my first Google Cloud customer engagement was then 8-person Snapchat).
Current Role
Company Name: FICO
Job Title: Chief Technology Officer
Start Date: February 2022
Company Industry: Computer Software
Location: Sunnyvale, California, United States
Headquartered in Silicon Valley USA, FICO® (NYSE:FICO) is a leading analytics software company, helping businesses in over 80 countries make better decisions that drive higher levels of growth, profitability and customer satisfaction. The company's groundbreaking use of Big Data and mathematical algorithms to predict consumer behavior has transformed entire industries.
FICO provides analytics software and tools used across multiple industries to manage risk, fight fraud, build more profitable customer relationships, optimize operations and meet strict government regulations. Many of our products reach industry-wide adoption — such as the FICO® Score, the standard measure of consumer credit risk in the United States. FICO solutions leverage open-source standards and cloud computing to maximize flexibility, speed deployment and reduce costs. The company also helps millions of people manage their personal credit health.
Founded in 1956, FICO introduced analytic solutions such as credit scoring that have made credit more widely available, not just in the United States but around the world. We have pioneered the development and application of critical technologies behind decision management. These include predictive analytics, business rules management and optimization. We use these technologies to help businesses improve the precision, consistency and agility of their complex, high–volume decisions.
FICO: Make every decision count.
Other Active Roles:
Company Name: Glilot Capital Partners | Lightlytics | Startups
Job Title: Technology Advisor | Member of the Board of Advisors | Advisor and Investor
Start Date: October 2020 | October 2020 | August 2014 |
Previous Company:
Company Name: SoFi
Job Title: Vice President, Product Engineering and Data
Start Date: July 2020