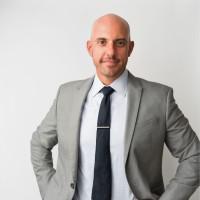 Highly experienced and adaptable Audit, Risk Management and Operations Executive, with a proven track record of delivery and the right balance of strategic vision and tactical execution. Change agent for business process reengineering, risk awareness and execution of key remediation strategies. Trusted advisor, particularly for innovative solutions and analytics, as well as creating a culture of trust, accountability and teamwork.
Current Role
Company Name: QBE North America
Job Title: Chief Risk Officer
Start Date: June 2022
Company Industry: Insurance
Location: New York City Metropolitan Area
QBE North America is global insurance leader focused on helping customers solve unique risks, so they can focus on what matters the most. Part of QBE Insurance Group Limited, QBE North America reported Gross Written Premiums in 2019 of $4.6 billion. QBE Insurance Group's 2019 results can be found at www.qbe.com. Headquartered in Sydney, Australia, QBE operates out of 27 countries around the globe, with a presence in every key insurance market.
Previous Role:
Company Name: QBE North America
Job Title: Deputy Chief Risk Officer
Start Date: September 2021