Chief Data Officer - Government & Public Services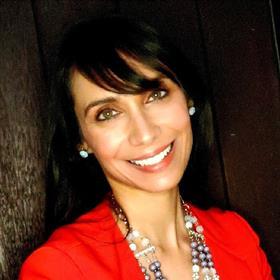 Data Leader of the Year Women In IT 2020 | Govtech Top 25 Doers Dreamers Drivers 2021 | Statescoop 50 2020 | Arkansas Titan of Tech 2021

I am data-driven technology strategist and leader with over 21 years of progressively challenging work experience in management, processing and utilization of data for business across multiple data platforms. With proven strong interpersonal & leadership skills and demonstrated history of working at the intersection of technology and public policy, I have an enthusiasm for completing complex data problems in a timely cost effective manner; making the right data available and usable in the right ways; leading cross-functional initiatives; and assisting with transformation. A DataForGood enthusiast.
Current Role
Company Name: Deloitte
Job Title: Chief Data Officer - Government & Public Services
Start Date: February 2022
Company Industry: Management Consulting
Location: Little Rock, Arkansas, United States
Deloitte drives progress. Our firms around the world help clients become leaders wherever they choose to compete. Deloitte invests in outstanding people of diverse talents and backgrounds and empowers them to achieve more than they could elsewhere. Our work combines advice with action and integrity. We believe that when our clients and society are stronger, so are we.
Other Active Role:
Company Name: Deloitte
Job Title: Fellow, Deloitte AI Institute for Government
Start Date: March 2021
Previous Role:
Company Name: Deloitte
Job Title: CDO Executive Advisor
Start Date: March 2021