NatWest received a £264.8 million fine after failing to comply with account-monitoring requirements, becoming the first bank to be criminally convicted under the UK's anti-money laundering regulations.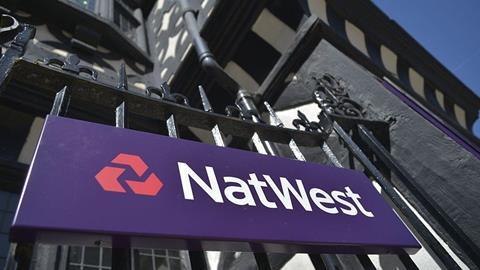 The fine relates to NatWest's failure to properly monitor its business relationship with jewellery firm Fowler Oldfield.
Over a period of less than four years, the Fowler Oldfield deposited around £365 million—mostly in cash—despite having an estimated annual turnover of just £15 million
In sentencing remarks published on Monday, Mrs Justice Cockerill accused NatWest of "failing to comply" with its legal obligations, but without "any deliberate flouting of the rules or any criminal intent."
The investigation into NatWest's anti-money laundering procedures, brought by the Financial Conduct Authority (FCA), detailed how Fowler Oldfield was depositing over £1.8 million in cash per day at the peak of its depositing activity.
The sentencing remarks report how staff in some NatWest branches failed to notify the authorities of suspicious deposit activity, including when "large sums of cash" were brought in "black bin bags" that were filled to the point of splitting.
Other NatWest branches did file internal money-laundering alerts. For example, staff in a Washington branch raised the alarm after noticing that banknotes deposited by the jewellery firm carried "a prominent, musty smell, indicative of long storage."
The sentencing remarks conclude that NatWest failed to "corroborate, scrutinise or critically assess" Fowler Oldfield's explanations for its suspicious activity, and had not ensured that the jeweller was subject to the correct risk rating.
The judge deemed NatWest to have been cooperative with the FCA's investigation and determined that the bank had taken some steps to address its legal violations.
However, owing in part to the "likely serious nature of the underlying criminal activity," NatWest received a total fine of £264,772,619.95 and is required to pay costs of over £4.2 million to the FCA.