Compliance and DPO, Global insurance company
Katherine Quezada-Tavárez is a Compliance and Data Protection Officer (DPO) at a leading multinational company in the insurance sector. Previously, Katherine worked as a research associate at the KU Leuven Centre for IT and IP Law, in the (cyber)security cluster, where she performed cutting-edge research at the intersection of law and technology, and participated as a legal expert in international interdisciplinary projects. She has also worked as a paralegal at a top-tier global law firm and co-founded the first legal incubator in Latin America.
Her qualifications include a Master of Criminology and Forensic Science and an Advanced Master's in Intellectual Property and ICT Law. Katherine's areas of expertise and main interests encompass privacy, data protection, cybersecurity law, and digital policy, law and ethics, with a special interest in AI and emerging technology. She has published a number of articles and commentaries on issues such as privacy and data protection in the digital age, the legal and ethical implications of emerging technological solutions, and most recently the regulation of AI.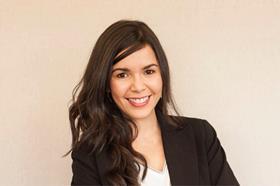 My Sessions
PrivSec World Forum - Brussels
Deep-Sea Phishing: Why is Phishing Gaining Sophistication and What Can Businesses Do?
29 September 2022, 16:05 - 16:50 CEST