Cyber Security & Resiliency Specialist, Kyndryl Nederland B.V.
Desi is currently a Cyber Security & Resiliency Specialist at Kyndryl Nederland B.V. and helps organisations with their Information Security & Resiliency challenges.
Before joining Kyndryl, she has held different types of positions with varied responsibilities in the area of Information- and Cyber Security. With over a decade in 'Cyber Space', Desi has mostly worked with (local) government - and vital sector organisations to help them build security programs, increase awareness, and ensure that security gets embedded in their culture. She is considered as a Cyber-security specialist, trusted advisor on strategic-, tactical-, and operational level.
Her Specialties are: Cyber Security Strategy, Network Security, Cybersecurity Policies, Project management and Multi level communication. She is a Bachelor of Communication and holds a CISM certification.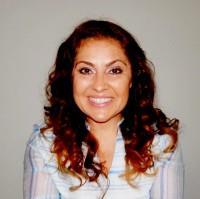 My Sessions
PrivSec World Forum - Amsterdam
Deep-Sea Phishing: Why is Phishing Gaining Sophistication and What Can Businesses Do?
27 September 2022, 16:30 - 17:15 CEST