Global Human Rights Attorney, Intel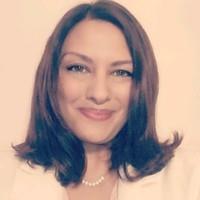 Monica is a veteran privacy lawyer and recognised industry expert, spending 18 years in the field before shifting her focus to focus to human rights and social justice matters, as well as diversity and inclusion work. She is currently the Global Human Rights Attorney for Intel, and leads the departmental D&I program for the EMEA region. She has long promoted equal opportunities in the workplace, and has strongly advocated for flexible working practices to make the workplace more inclusive for all.
In 2021, Monica took a 6 month break from her career at Intel to work for Global Fund for Women. Her primary focus areas (beyond the company's privacy compliance program) was to lead Global Fund for Women's work on the Action Coalition on Technology and Innovation for Gender Equality, as part of the United Nation's Generation Equality Forum, designed to accelerate gender equality over the next 5 years.